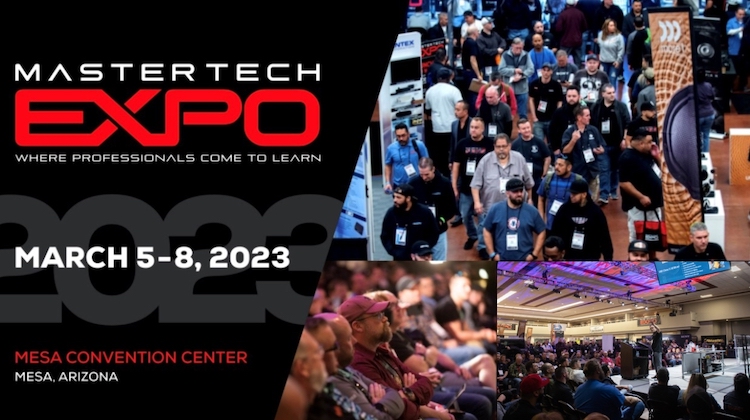 Interested in elevating your custom interior fabrication skills? Then attend the second-annual MasterTech Expo.
Mobile Solutions, the leaders in innovative interior fabrications, are organizing the event for professionals to learn about the latest custom fabrication trends, tools and techniques. The event is open to upholsterers, fabricators, designers, 12-volt technicians, and more.
The 2022 event was a massive success, drawing hundreds of professionals from across the United States, Canada and several other countries to build their skills, share knowledge, try new products and check out some jaw-dropping vehicle builds. The 2023 event promises to be even better.
"We listened to feedback from our attendees, presenters and exhibitors at our 2022 event and made additional investments in the enhancements that the 2023 MasterTech Expo will feature," said event founder and host Bryan Schmitt.
The event is comprised of three days of intensive learning and knowledge-sharing. There will be 30+ vendors exhibiting the latest tools and products, a ton of custom vehicles on display, a build-off competition, live music, contests, prizes, food and more!
Among the many changes for 2023 are…
Welcome Reception and Live Concert at Mesa Amphitheater
More Training Rooms and Workshops
Enhanced Build-Off Competition
Clean Wire Challenge
Lighting Competition
All-New Demo Vehicles
Special Celebrity Guests
Onsite Meals Included
Partner Hotel Rates
"Like the 2022 event, attendance is limited and will sell out well in advance," Schmitt said. "Do not miss this opportunity to secure your spot at the 2023 MasterTech Expo by registering with your early bird discount today."
Early bird discounted rates of $799 (regularly $849) will be available until November 18, 2022 with the coupon code EB2023.
MasterTech Expo will be held March 5 – 8, 2023 at Mesa Convention Center in Mesa, Arizona. Click here to register. Keep up with expo details on Facebook and Instagram.