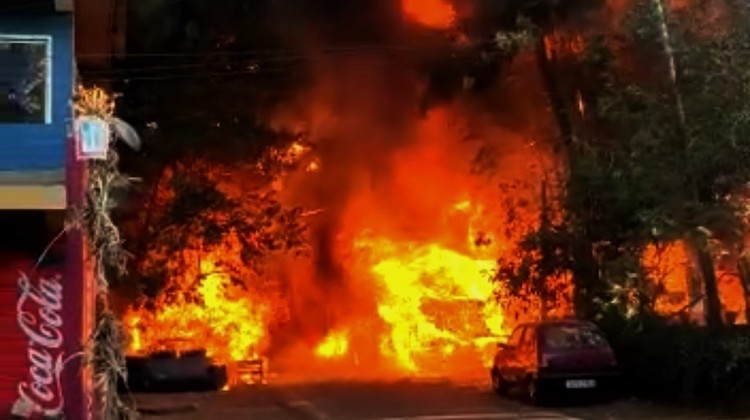 A fire broke out on Saturday morning at a trim shop in Aquem Baixo, India, gutting the business, damaging a house and destroying six vehicles.
"All the items in the upholstery shop located on the ground floor of the two-storeyed building were completely gutted in the fire, causing an estimated loss amounting to lakhs (hundreds of thousands) of rupees," The Goan reported.
Authorities believe the fire broke out in the shop and quickly spread due to the business' abundant inventory of foam, which is extremely flammable.
"When we reached the spot, the entire building was under fire. The shop is completely gutted, while a major portion of the house has been damaged by the fire," Fire Officer Gill D'Souza said.
It took fire fighters two hours to control the blaze, which is still under investigation. Fortunately, there were no injuries.
Though it's not always possible to prevent fires, remember that upholstery shops can take steps to limit their losses — such as storing combustible items properly and ensuring their buildings are up to code.
Join us in wishing this businesses a speedy recovery. And please, make sure your trim shops are insured.