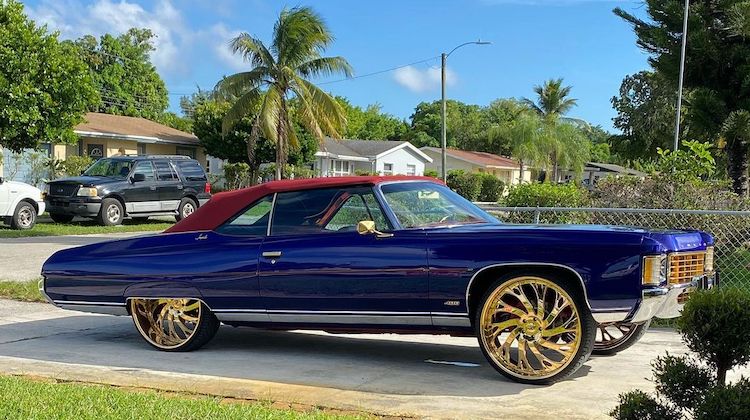 Joe Amador of Classic Upholstery Inc. was thrilled when the 1971 Chevrolet Impala he upholstered took first place in its category at the 2022 Rick Ross Car Show, netting him and his trim shop a big win.
The first-annual car show was hosted by rapper and business mogul Rick Ross on his 235-acre estate in Fayetteville, Georgia. It featured thousands of custom and exotic cars, including low riders, donks, hot rods and more.
Among them was the gorgeous '71 Impala that Joe trimmed, including a new convertible soft top and custom interior.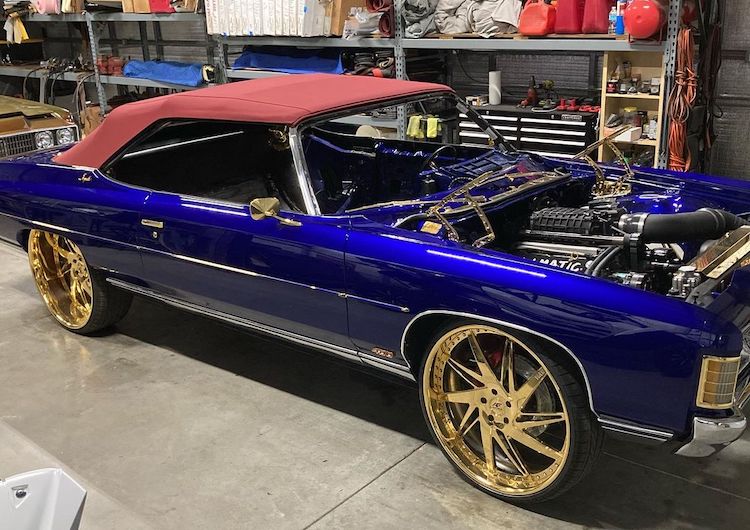 The soft top was the most difficult part of the project, as it also required a full-on restoration of its scissor frame. "These convertible top frames are a handful and very challenging due to their complicated scissor design," Joe told The Hog Ring. But with 32 years of experience, he was definitely up for the challenge.
"You have to rebuild the side rails and actuators, install new top latches, new guide pins, new pivot brackets, new bow gliders, and more," he said. It's a slow and tedious process, but you can't skip any steps otherwise the top won't operate properly.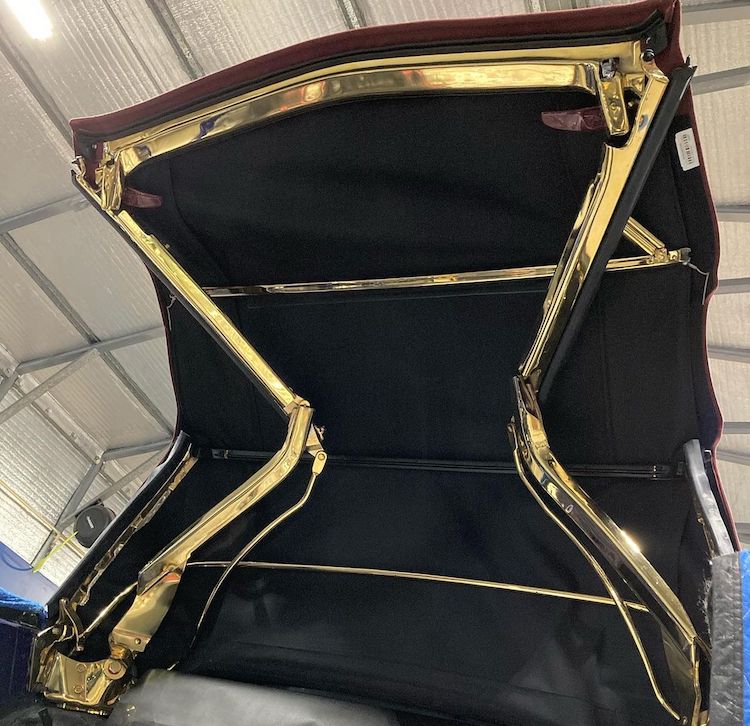 After Joe rebuilt the frame, he took it apart and had everything nickel plated and then gold plated, before reassembling and installing it onto the car. That's obviously not something everyone does, but it's an absolute must for a show car.
Lastly, Joe installed a beautiful burgundy soft top manufactured by E-Z ON Auto Tops. The install included a new glass window, rain gutter, well liner, top pads, and tension cables.
Joe said he's been installing E-Z On tops since 1990 and absolutely loves them. "The fit of the product is great and their support towards me has always been second to none," he said. "In my 32 years of trimming, I've installed tops made by half a dozen different manufacturers. No offense to anyone, but my preference is E-Z On Auto Tops."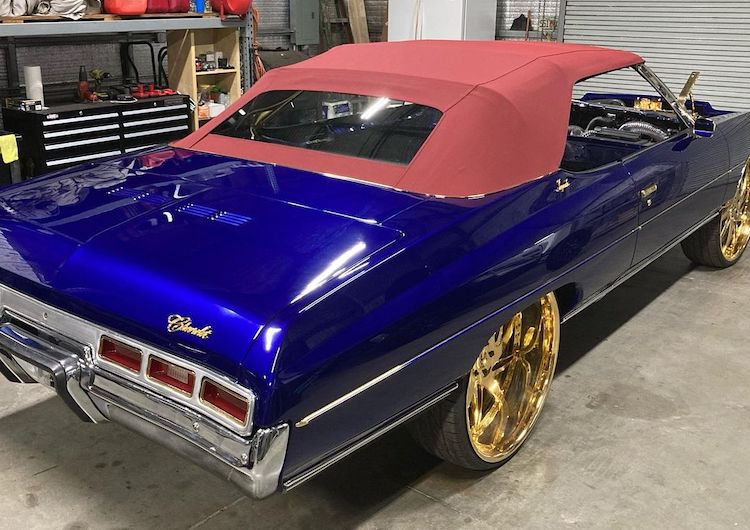 As for the interior, Joe said he recreated the original factory pattern, but added "a double stitched finish for a modern twist."
In the end, the '71 Impala turned out stunning — a fact the car show judges couldn't ignore. It took first place in its category, beating out hundreds of vehicles and highlighting Classic Upholstery Inc. in a major way.
"I was so happy for the owner Nava and proud of everyone involved in the project," Joe said. Needless to say, his client was over the moon.
Classic Upholstery Inc. is based in Naples, Florida. To see more of their work, follow them on Instagram.