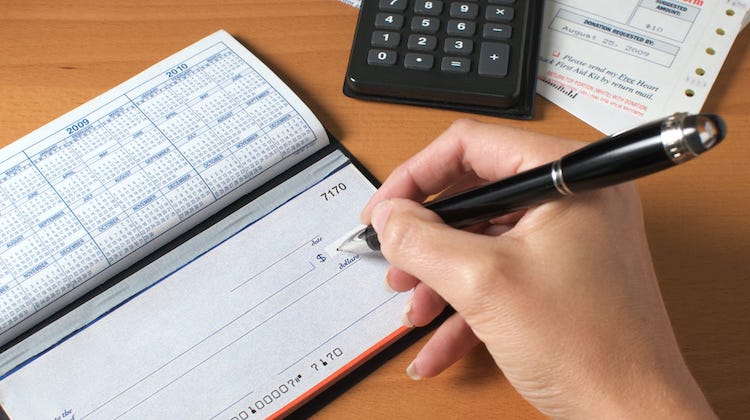 While some auto upholstery shops have stopped accepting personal checks, many still do. These shops reason that it's better to accept the risk of having checks bounce than turn customers away.
Whether or not that's the right decision for your shop, you should know that there are steps you can take to limit risk. Below are six tips to help you do just that.
1. Note the Bank's Address
Only accept personal checks issued from local or in-state banks, as they are easier and faster to verify. Local banks are also more likely to go the extra mile to help you resolve claims.
2. Look for the Digits
Never accept starter checks or unnumbered checks from customers. You should also steer clear of checks that lack a routing or account number printed along the bottom. Banks rely on this information to process transactions. Without it, you may never be paid.
3. Scan Every Line
With the exception of the memo field, require that every line on a check must be complete. Carefully read what the customer writes to ensure that the date is current, it is properly made out to your shop and that both the written and numeric amounts match.
4. Check the date
Do not accept post- or future-dated checks. This is a tell-tale sign that the issuer does not have enough money to cover the full balance due.
5. Ask for ID
Reject any check that lacks a full name and address. Also, ask to see a customer's state-issued ID to verify that the name, address and signature on the check are, in fact, real.
6. Cash it Immediately
Do not wait too long before cashing a personal check. Otherwise, it may be cancelled, bounce or even expire.
Last, but certainly not least, trust your instincts. If, for any reason, you do not feel comfortable accepting a customer's check, ask him to return with cash or a bank-issued money order in hand.
Share with us: What rules have you implemented at your auto upholstery shop to protect yourself from bounced checks?