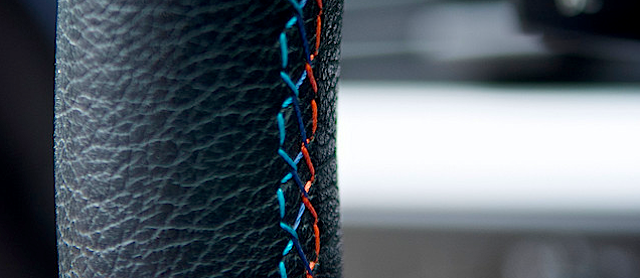 Interested in learning how to hand stitch a steering-wheel cover? John Hunt Upholstery – a full-service interior repair shop in the U.K. – has published  three short videos to help you master the skill.
While there are a variety of stitch patterns you can learn, John's videos teach the three most common: diamond stitches, cross stitches and hexagon stitches. When executed properly, all look great
To learn how to pattern a steering-wheel cover, check out the awesome tutorial that Joseph Pavich of JPM Coachworks in Smyrna, GA posted in our Auto Upholstery Forum.
Thanks to both auto upholstery shops for sharing their expertise with The Hog Ring community!