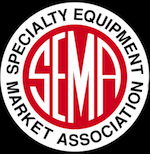 Studying to become a professional auto trimmer, but having a hard time paying your tuition? If you're a top student, SEMA can help.
The SEMA Memorial Scholarship is dedicated to fostering the next generation of industry leaders and innovators. Whether you attend a university, college or vocational/technical school, SEMA can offer you a partial scholarship to cover current tuition or to help pay back a student loan.
Awards range from $1,000 to $2,000, with a single top prize of $4,000 going to the top student. And if you plan on attending Ohio Technical College, SEMA is prepared to award one student a full-tuition scholarship (valued up to $29,400).
The deadline to apply is April 15, 2011. For more information: www.sema.org/scholarships