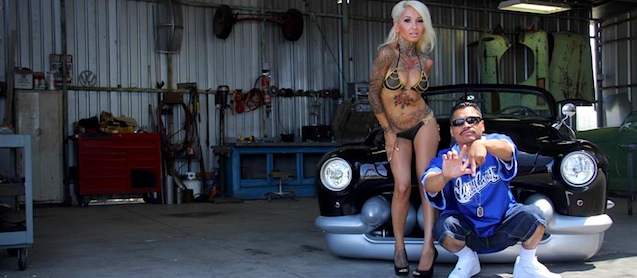 MTV's hit-series Pimp My Ride may have put West Coast Customs (WCC) on the map, but it's been a legit automotive customization shop for well over 15 years. And while they're known for some wild and over-the-top fabrications – like in season one when they installed a fish tank in the backseat of a Mitsubishi Mirage – WCC are still pros with loads of expert tips and tricks to share.
Take, for instance, this helpful video – in which Ish, WCC's interior fabricator, offers a few tips on how to expertly wrap a steering wheel in leather.
Among his tips: run your material through a sewing machine without any thread in place. That way, you create an even and equally-spaced number of holes on both sides of the leather to thread by hand.