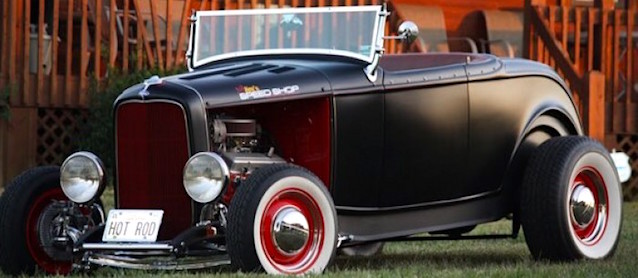 Upholstering a vehicle's trunk can be complicated, especially when hotrodders mount their batteries, fuel cells and other vital components in there. While most trimmers hide these mechanisms behind or beneath trim panels, others have found more creative ways to disguise them in plain sight.
Faux luggage trimmed to match a hotrod's interior is a great way to dress up a trunk while disguising unsightly components. Rod Rogers of Stitches Fine Automotive Interiors recently utilized this method when he had to cover a large battery in a rather small trunk of a 1932 Ford Roadster.
This method has become very popular in recent years to disguise all sorts of components, including fuel cells and wheel wells. Some shops have even used similar techniques to hide modern radio controls and receivers in vehicle cabins.
Below are some photos of Rod's work: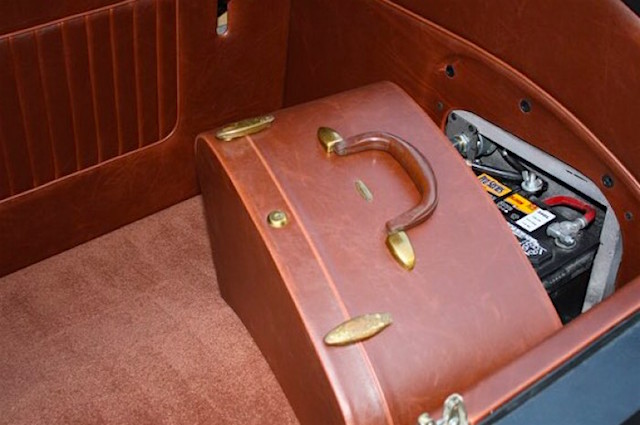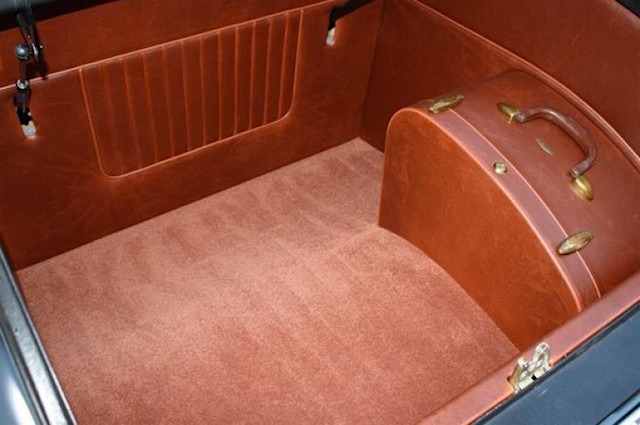 Talk to us: What are some other clever ways you've disguised unsightly automotive components in plain view? Tell us in the comments section below.