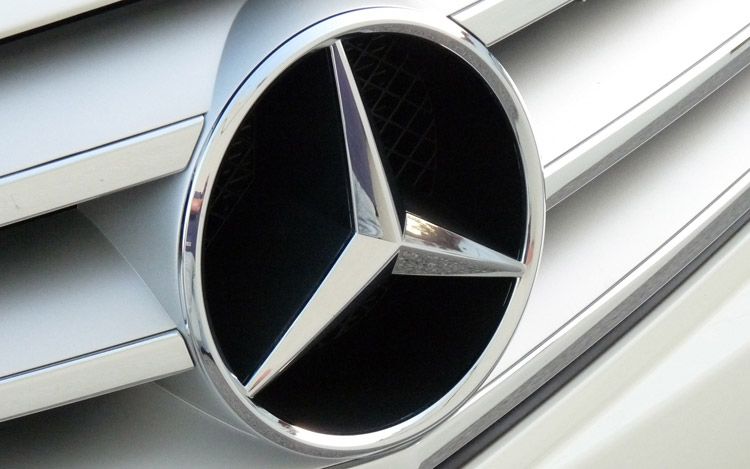 The folks over at Complex recently took a tour of Mercedes-Benz's design center in Stuttgart, where they learned about some really exciting interior projects that the luxury automaker has in the works. Among them, Mercedes-Benz is planning on trimming its interiors with granite veneers and upholstering its seats in silk, cashmere and fur.
Complex writes:
We were told to think of the 1920's: silk, cashmere, wool, and linen. We were shown samples of some beautiful materials including a fantastic looking silver quilted silk. One might be skeptical about the durability of a silk or cashmere seat, but we can be rest assured that Daimler is putting a lot of research into making these new fabrics as durable as possible. […]
Don't worry, Burl Walnut veneers are never leaving the Mercedes line-up. If you're looking for a little less tradition and a little more avant-garde in your interior, the future's open-pore woods will suit you. Instead of the glossy, perfectly smooth finish we're all used to, the wood is still sealed and stained but retains its natural texture. This not only creates a modern feel to the veneer, but it also reflects light in very interesting ways. One other thing which peeked our interest: granite veneer. Apparently it's been developed, but poorly received when it first previewed. […]
Mercedes is considering shipping cars out with winter and summer seat covers. Imagine having one car that has linen upholstery that in-seat AC passes right through in the summer, and a wool-cashmere blend with fur lining around the hips and neck in the winter. This is what we were told is in the works. Since a full fur seat would make the car look like Huggy Bear's Benz, the design team at Daimler decided to try just putting it where it counts the most. [more]
Benz's interior designers told Complex that last year's leather shortage is what encouraged them to start experimenting with untraditional fabrics. And while the use of silk, cashmere and fur are still in the concept-phase, it's possible that they may one day go into production. Hopefully Mercedes-Benz finds a away to make such delicate fabrics as durable as vinyl and leather. Otherwise, they're going to have a whole lot of angry customers on their hands. Which, I suppose, isn't a bad thing for independent auto trimmers.
— — —
The Hog Ring is the #1 online community for auto upholstery professionals and enthusiasts. Here you can browse pictures, read news and connect with others who share your passion for auto upholstery. You can even check us out on Facebook and Twitter!