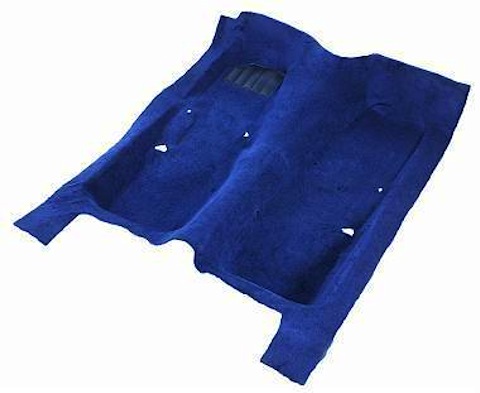 A shortage of vehicle carpets and floormats, caused by flood damage at a key supplier in Pennsylvania, has forced at least five Chrysler and General Motors assembly plants to cut production. As auto trimmers, this shortage may affect us as well – as it could result in a temporary increase in the price of automotive carpeting.
Reuters news agency reports:
Heavy rains flooded a plant in Bloomsburg, Pennsylvania, operated by Switzerland's Autoneum Holding AG last week, the company said on the plant's website.
Chrysler was forced to cancel production shifts at a total of three plants in Michigan, Ohio and Ontario because of a shortage of carpet, a a spokeswoman said on Wednesday.
GM also took steps to slow output at two assembly plants, one in Michigan and one in Ontario, a spokesman said.
Ford Motor Co said it was monitoring its inventory of carpet and floormats but as of Wednesday night had not lost any production. […]
The plant also supplies carpet to Toyota Motor Co, Volkswagen AG and Daimler AG. [more]
Plants affected by the shutdown produce a range of vehicles – from the Chevrolet Equinox and Cadillac CTS to Dodge Charger and Jeep Liberty.
Though it's not clear how long it will take for the carpet supplier to resume normal operations, a long disruption can cause a shift in the market for automotive carpets. A reduction in supply, with demand remaining the same, is likely to increase the price of carpets for automakers, as well as aftermarket dealers – like auto trim shops.