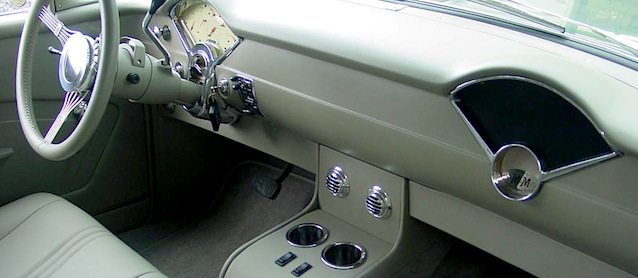 Nothing sets off a hot rod's interior quite like stainless steel trim and accessories. For me, it's the contrast of leather next to the polished metal that catches my eye. For others, the stainless steel bears proof that no expense was spared on their vehicle's interior.
But not all stainless steel accessories need to break the bank. Take, for example, cup holders – a must have when building custom consoles. Did you know that you can purchase an entire box of steel cup holders for about the same price as what most retailers charge for one?
The trick is to search for poker table cup holders. They're virtually identical, but sell for a fraction of the price. In fact, you can buy a set of 10 off of Amazon for just $33.99. That's $3.40 each – a far cry from the $25 per piece that most auto retailers charge.
I recently ordered a box and was pleasantly surprised by their quality. I've already used them on a few projects, and customers loved them.
Know of any similar deals? Share with us any hidden gems or  great deals you've come across in the comments section below.