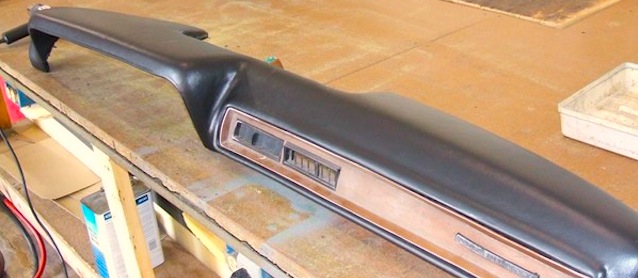 At some point, nearly every classic car suffers a cracked dash. But finding reproduction or pristine original parts for rare cars can be extremely difficult. What's more, repairing and recovering dashes can be a challenge for even the most experienced trimmers because of the complex curves and sharp edges.
Thankfully, there are folks like Roy Keith of Roy Keith Classics in Hot Springs, South Dakota to teach us how.
Roy has published a great how-to pictorial on his website that teaches trimmers the process step-by-step. What's note worthy about Roy's approach is that he uses no seams – wrapping a dash in one solid piece of vinyl for a true factory finish.
To check out how Roy brings new life to the dashboard of a 1971 Roadrunner, visit Roy Keith Classics.