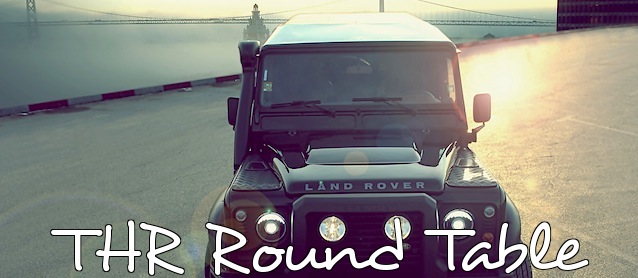 The Land Rover Defender, already renown for its luxurious interior, has been revamped by Bulgarian automotive interior design studio Vilner to make its cabin fit for a sheikh. Not surprisingly, the cabin is cloaked in fine leather – from its seats to its sun visors – and stitched together with the highest quality craftsmanship. However, what really make this Defender stand out is its unique and beautiful wood flooring.
Vilner explains:
This is the latest evidence which shows that the guys from studio "Vilner" are able to transform everything wheeled to luxury. The interior has been covered in brown and black, using Nappa and Alcantara. There is leather on the doors, the dashboard, the new sport seats, the grips on the headliner and the sun visor. The sun visor has been covered with Alcantara; the same applies to the rear view mirror and the third brake light. The shapes on the leather, the new elbow rest and the bottom of the seats reflect an athletic vigor, and the "piano lacquer" subtlety. The decision about the floor is eccentric – wooden decoration, a motive that embellishes the rear arm rest. The speedometer on the dashboard has the same color as the interior. The Vilner Sound System takes care about the amusement of the passengers: a multimedia system with power of 600W and 15-inch LCD screen connected to the DVD-player has been installed. And of course – the car cab has been soundproofed.
What do you think? Let's have a round table discussion in the comments section below.