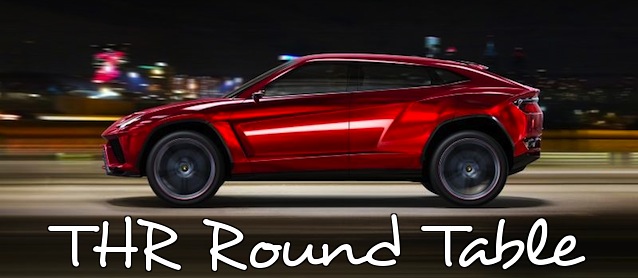 What's so practical about a 600-horsepower super-luxury family SUV? Apparently the interior. Critics can't stop raving about the Lamborghini Urus Concept – which is said to be roomy enough to use as a daily driver and take on road trips with the wife and kids in tow.
What has me slack-jawwed, though, is its seats. Sliced into leather-trimmed single cushions, it has a skeletal look and feel that's altogether sick. While I have no idea how comfortable they are, hats off to the artist who came up with the design.
Describing the interior in a press release, Lamborghini writes:
The Lamborghini Urus completely redefines the term sporty within the SUV segment, yet without restricting its everyday usability. This is particularly evident in its interior – the driver and up to three passengers feel like they are wearing a perfectly made-to-measure suit – carefully fitted, but comfortable. Yet there can be no doubt that what we are dealing with here is the ultimate sports car among SUVs. Virtually the complete interior is – in keeping with the Lamborghini lightweight design strategy – finished in carbon fiber reinforced polymer.
Automobili Lamborghini possesses a unique competence in the use of carbon materials, and exhibits this innovative technology in the Lamborghini Urus Concept car. The center tunnel is particularly notable – an open, skeletal carbon fiber structure made from Forged Composite®. It carries through the entire interior and is only partially clad in leather-upholstered cushioning. Single cushions also clad the four bucket seats. The seating position is lower and flatter than in any other vehicle in the segment. Also all four bucket seats are made from Forged Composite®. [more]
What do you think? Let's have a round table discussion in the comments section below.