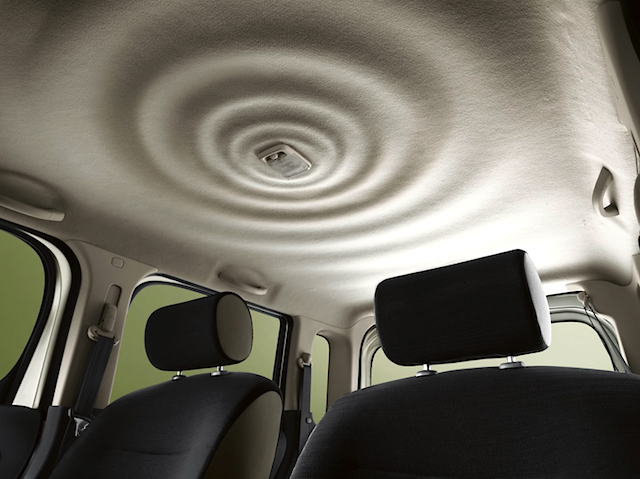 Designed to resemble ripples in a pond, the Nissan Cube's "water drop" headliner goes down as the coolest headliner I've ever seen. While the rippled effect goes against my natural trimmer instincts for a wrinkle-free finish, I just can't get over how unique it looks.
My only complaint is the Cube's boring dome light. As the center of attention, you'd think they would have designed a more modern-looking courtesy light.
What do you think? Tell us in the comments section below.