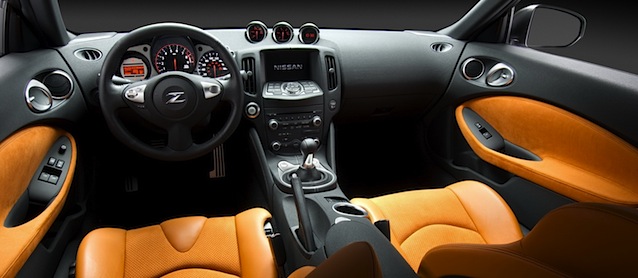 In March, The Hog Ring published an article titled "Warning: Do Not Resew This Cover" – which outlined Nissan's warning to auto trimmers that repairs to their seat covers could prevent seat-mounted airbags from deploying properly. Not surprisingly, the article raised a number of questions and concerns among our readers about issues of liability.
While we've repeatedly tried to contact Nissan about this issue, we have not heard back. Apparently, we're not the only ones – as Restyling magazine reports that even industry-association SEMA has had no luck reaching them.
With no industry-wide solution in place, independent auto upholstery shops seem to have little choice but to refuse work on vehicles that bear these labels, make repairs at their own risk or convince customers to order new seat covers from Nissan.
Restyling magazine reports that there's also the option of ordering custom, leather seat covers – as both Roadwire Leather Interiors and Pecca Leather Inc contend that their covers are safe to use.
Dave Edmondson of Roadwire Leather Interiors tells us, "Our leather interiors have been tested since the onset of advanced airbag technology and occupant classification systems/seat sensors. Roadwire pioneered the aftermarket testing of these systems. We have never had a failure in testing and, more importantly, we have never had a failure in over 3 million leather interiors sold and installed.
"When a product is manufactured in redundancy, meaning regardless of where they are made they are made exactly the same with the same leather, vinyl and materials, it is manufactured to spec. All of our interiors are the same and cut digitally, therefore assuring a perfect product, just like the OEM. We have current OEM programs, and the OEMs in both current and past programs have found that our leather interiors have no negative effect on the advanced safety systems in their vehicles. This holds the same for any OEM's vehicles, including Nissan.
"Proper installation includes reverse engineering; our interiors install just like factory, using the same clips and hog rings. Installers need to be aware of how the OEM cloth or leather came and ensure that they are installing it the same way. Our leather interiors only go on one way: correct."
Scott Wolin says that "at Pecca Leather, we worked closely with SEMA through the PRO (Professional Restylers Organization) Council on a taskforce when this announcement was made public and we will continue to work closely with SEMA/PRO in the future on any other circumstances that arise in the marketplace.
"As noted earlier, we are very confident in our interiors, capabilities and successful independent test results, and we are also a current OEM supplier to Nissan. In addition, we work closely with our authorized dealers on all installations and specific applications. We are very confident in our products that they meet or exceed the marketplace expectations." [more]
While it's good to know that these companies stand behind their products and that customers still have the option of customizing their interiors without having to go through Nissan, the current solutions are not ideal.
After all, it's not likely that a Nissan owner with a slight tear or cigarette burn in his seat cover will be convinced that upgrading to custom leather is a good solution.
For now, though, it seems that our hands are tied.