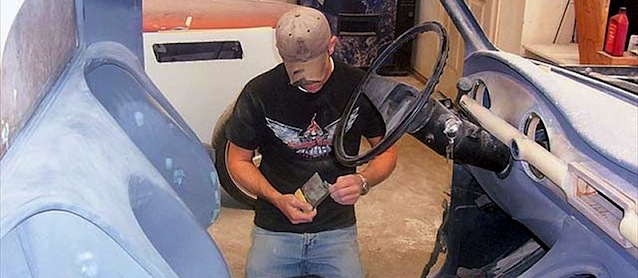 Fabricating interior panels from fiberglass is a skill that auto trimmers often overlook or underutilize. The benefits, however, should not be ignored – as working with this medium allows you to create shapes and structures that cannot be easily done with wood and panel board alone.
Jimmy Davis of Vision Audio in Midland, Texas recently showed the readers of Truckin magazine just how useful this skill could be by creating a custom Corvette-themed interior for a 1985 Chevy C10 pickup.
The project – which includes a complete dashboard and waterfall-style center console – goes a long way in demonstrating the practical applications and artistic merits of fiberglass.
Check out Jimmy's step-by-step pictorial in Truckin magazine.