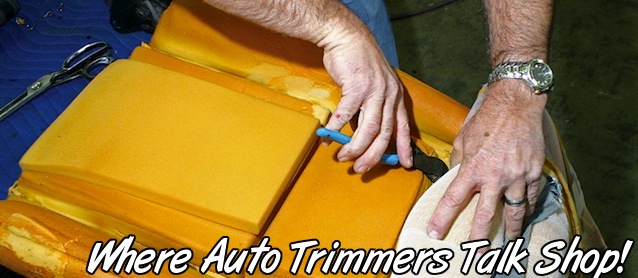 Our article "5 Ways to Make Your Trim Shop More Convenient" was featured on Hotrod & Restoration Magazine's website and e-newsletter. Cunning business owners know that the easier you are to purchase from, the more money you'll make. Check out these five tips to make your auto upholstery shop more convenient.
Another article of ours, "5 Tips for Turning Callers into Customers", was printed in DLT Upholstery Supply's "DLT News". It sounds silly to think that auto upholstery shops may need help talking on the phone, but you'd be surprised by how often costly mistakes are made. We offer five quick tips on how to keep customers coming in.
Lastly, check out the nice write-up that Electron Top published about The Hog Ring in it's monthly newsletter "Keep in Touch!"
Many thanks to HRR Mag, DLT Upholstery Supply and Electron Top for helping to spread word about The Hog Ring!