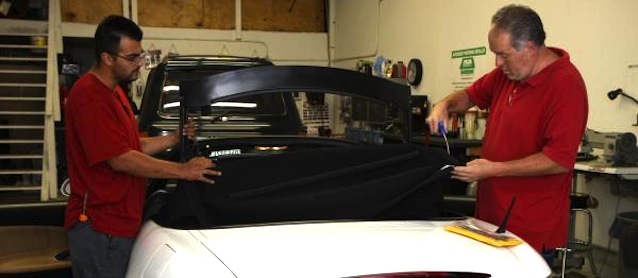 With so much information about car interiors available online, many customers are turning to the Internet to research products and services before contacting our shops for quotes. A great way to take advantage of this trend is to add your auto upholstery shop to an industry manufacturer's "preferred installers" list.
"Preferred installers" lists are compiled by manufacturers to let customers know which qualified auto upholstery shops can be trusted to install their products correctly. The lists – which are usually posted on manufacturer websites – allow customers to search for shops by state or zip code.
These types of lists are a win-win for both customers and auto trim shops. They allow shoppers to easily find experienced trimmers in their areas, and trimmers attract new customers.
Best of all, the term "preferred installer" can help add credibility to your auto upholstery shop in the eyes of customers who aren't already familiar with your work. Shoppers who are recommended to you by a manufacturer are more likely to trust that yours is a reputable shop – making your sales pitch easier.
Several manufacturers compile "preferred installers" lists – including Electron Top, GAHH Automotive, Robbins Auto Top and LeBaron Bonney Company.
To place your auto upholstery shop's name on a "preferred installers" list, simply contact a manufacturer and ask to be added. While you're at it, also ask for some free swag to hang in your waiting room. Robbins, for instance, will mail you a large "installers" banner to let customers know they vouch for you.