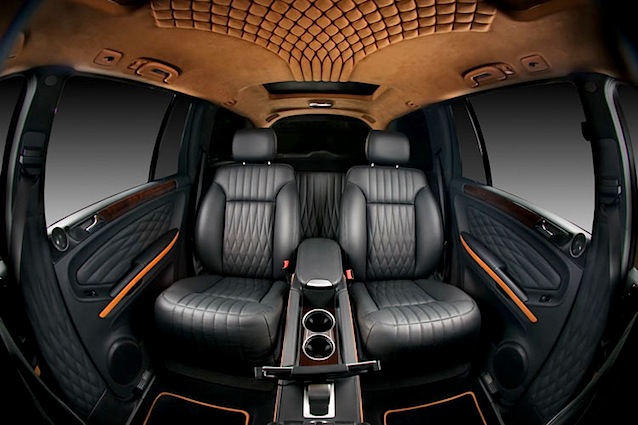 Check out the cabin of this Mercedes-Benz GL. It was designed and trimmed by the interior specialists at Vilner – a Bulgarian automotive design studio that's recognized the world over for its luxurious designs and quality craftsmanship.
Take note of its unique diamond-pleat motif – which is proudly displayed on its seats, door panels, headliner and pillars. The diamonds feature elongated tails that trail off to form vertical pleats. The pattern isn't new, but rarely seen and beautifully executed.
For more, check out www.Vilner.eu.