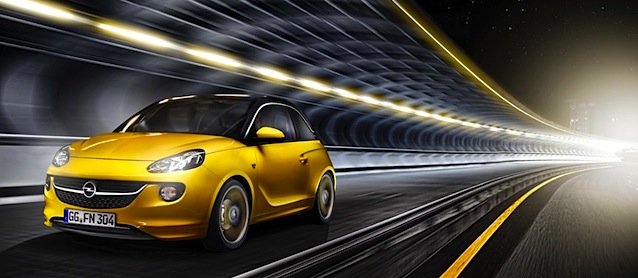 At the WardsAuto Interiors Conference held earlier this year, industry leaders hinted that automakers may soon forgo dome lights in favor of multiple LED lamps – a possible precursor to LED-laden headliner boards like that found in the Rolls Royce Phantom.
They weren't kidding. German automaker Opel has just introduced the first budget-priced car to feature a starlight headliner board.
The 2013 Opel Adam, which is said to have "virtually unlimited options for customization", features 60 individual LED bulbs in its headliner that give passengers the feeling that they're gazing up towards the night sky.
It looks nowhere as realistic or luxurious as the Phantom's starlight headliner – which uses a combination of fiber optic and LED technology to feature up to 800 individually hand-fixed "stars". But hey, this is an Opel and the option costs less than $500.
Of course, the Adam – like all Opel vehicles – isn't available in the U.S., but it's only a matter of time before this feature crosses over to American shores.
Let's just hope it's designed in a way that auto trimmers don't go nuts every time a headliner needs to be replaced.