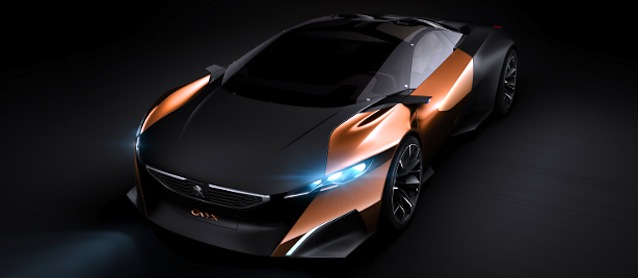 Peugeot debuted its eco-friendly Onyx concept car at the 2012 Paris Motor Show earlier this month. Built in association with Dutch design firm Vij5, the Onyx features a one-of-a-kind interior cabin trimmed in NewspaperWood – a material made from recycled newspaper.
Planeteer-blog Earth911 explains:
Designed with compressed and stretched felt, the passenger compartment is a one-piece pod, without seams or joins. Interior felt is 100 percent recyclable and fulfills the functions of soundproofing material, flooring, headlining and bucket seats all in one.
To complete the minimal interior, Mieke Meijer's NewspaperWood is used on the dashboard, the door panels and a W-shaped element around the two seats. Carbon fiber is also used inside the Onyx. […]
As the name implies, NewspaperWood is made up of stacks of compressed newspaper that are formed into logs – which can be cut, milled, sanded and generally treated like any other type of wood.
Made from misprints and extra copies of a daily newspaper in Eindhoven, the "grain" of the material mimics natural wood. If you look close enough, you can sometimes see characters and even words in NewspaperWood grain. [more]
Aside from its "green" interior, Peugeot's Onyx super car also features a 680-horsepower diesel-hybrid engine and an ultra lightweight exterior. In other words, it ain't your average tree hugger's Prius.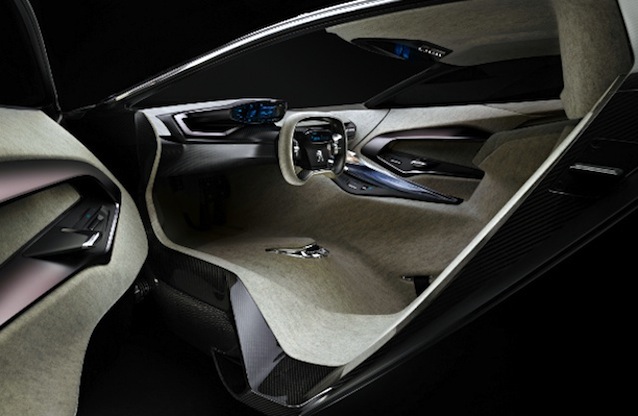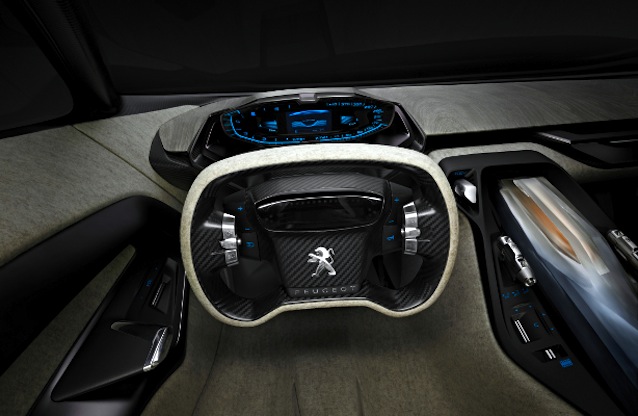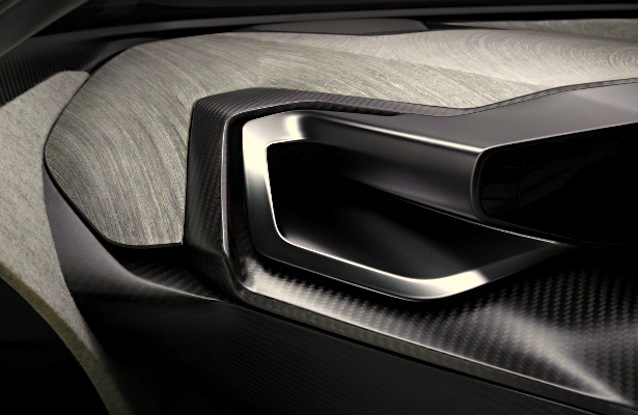 For more photos of the Onyx's newspaper-trimmed interior, check out Earth911.