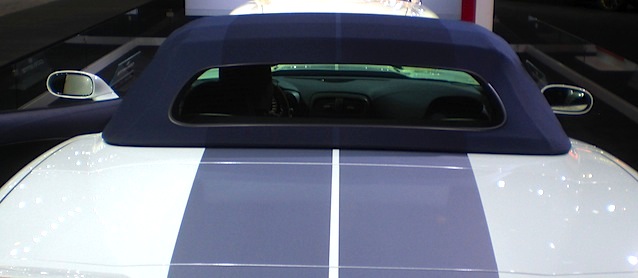 In May 2011, The Boston Globe reported that the automotive market will soon see a racing striped convertible top. Thanks to Chevrolet and Haartz Corporation, it's finally here – making its debut on the 2013 Corvette 427.
According to trimmers who've seen the vehicle up close, the top is comprised of a single piece of fabric with a racing stripe pattern woven into its face. While the top is only available as an option on the 60th anniversary Corvette, expect to see more convertible tops dawning unique designs. Earlier this year, Haartz announced that it has developed technology to custom weave virtually any pattern into a soft top.
Initially, the idea of a striped convertible top didn't sit well with me. However, I have to admit that the finished product looks quite impressive. The color scheme is a lot more subtle than I had expected, and only adds to the Corvette's beautiful body lines and fierce character.
Of course, trimmers will have to be more careful than ever before to make sure that the tops they install are centered, but that shouldn't be a problem – right?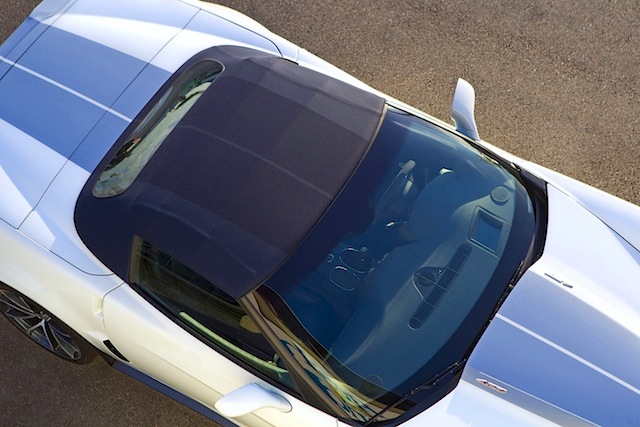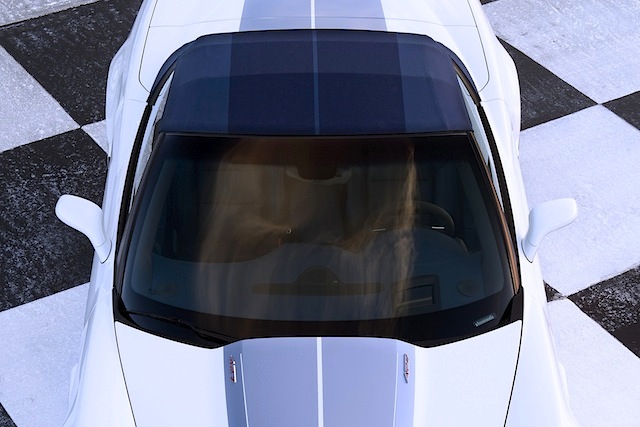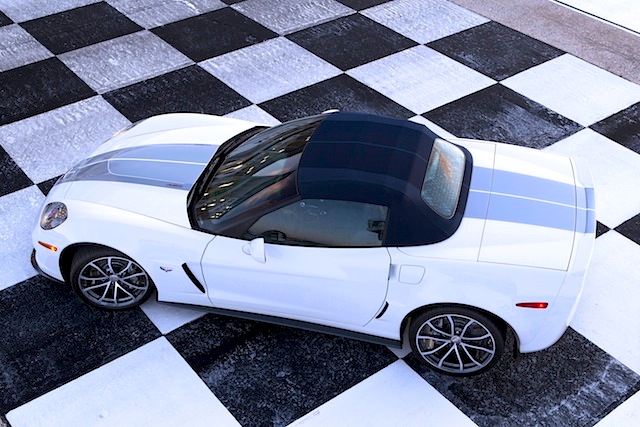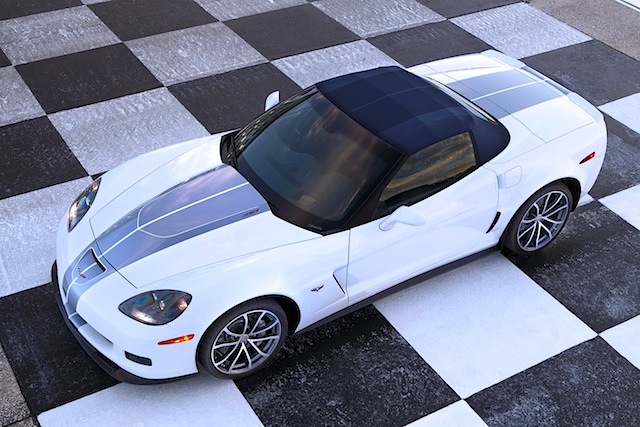 Thoughts? Be sure to tell us what you think of the 2013 Chevrolet Corvette's striped convertible top in the comments section below.