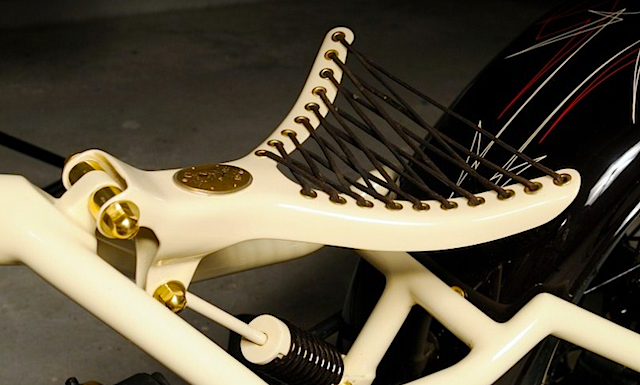 This custom, laced-leather motorcycle seat was designed by Bastybikes – a Romanian motorcycle company that specializes in 100% handcrafted bikes.
Rising, which is the name of this particular bike, placed third in the category of "Best in Show" at the PadovaFiere Bike Expo. It also competed at the 2010 Rat's Hole Custom Bike Show in Daytona, Florida.
For more great photos of the Rising, check out the full photo gallery on Bastybikes' website. Also, don't forget to share your thoughts on this one-off bike seat in the comments section below.