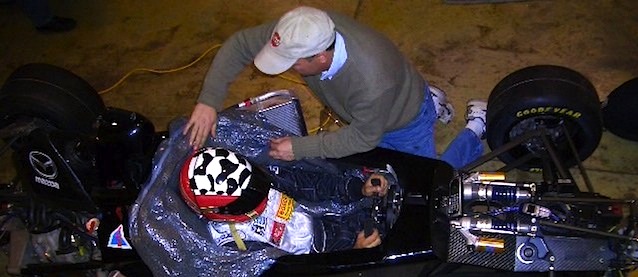 Follow Bald Spot Sports (BSS) as they fabricate a one-off race-car seat shaped specifically for the driver.
Using a product called Creafoam, BSS is able to create single-impact racing seats designed to hold drivers in place during a crash. Because the seat is custom molded to fit perfectly around the driver, movement during an accident is limited relative to the vehicle itself, drastically reducing the risk of injury.
http://youtu.be/b3hdjFT9L-8
Although BSS uses Creafoam for safety purposes, this video has me wondering about its potential for comfort upgrades to regular passenger vehicles.
If you're interested in experimenting with Creafoam, purchase a Creafoam Seat Kit from BSS and give it a go. Don't forget to loop us in on how your project turns out!