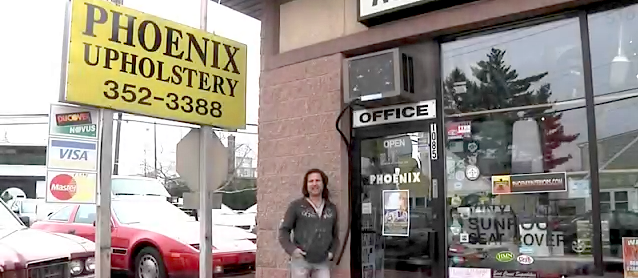 Last summer, JD Sarantakos – star of the A&E hit show "Mindfreak" and brother of world-famous magician Chris Angel – unveiled five newly restored cars from his personal collection at the GM Nationals in Carlisle, Pennsylvania. He filmed the restoration process leading up to the unveiling for a short YouTube documentary series.
While Revolution Motors Group handled most of the restoration work, all of the upholstery – including two convertible tops – was outsourced to a local trim shop in Franklin Square, New York. In part five of the series, JD visits with Big Jim and Little Jim Zabatta of Phoenix Upholstery where they update him on the progress of his vehicles.
The video offers a great behind-the-scenes look at how a busy auto upholstery shop juggles several restoration projects at once. It also calls attention to how easy it is to make a mistake when you've got so much on your plate.
Try not to cringe when JD is presented with a "surprise" at the end of the clip that doesn't go according to plan.