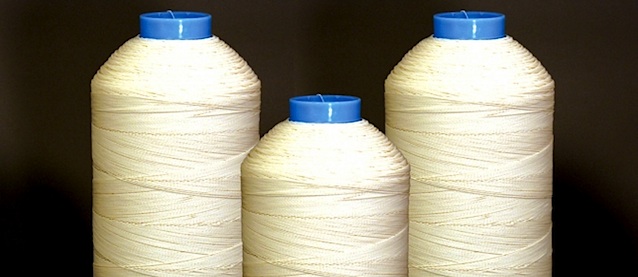 There's a new thread on the market called Guardian with Microban that's designed to inhibit the growth of odor-, stain- and decay-causing bacteria on seams.
The benefits of using antimicrobial thread within the marine and commercial sectors of the upholstery industry are obvious – especially for repairs on medical and sports equipment. However, there's a clear use for it within the autos sector of the industry as well.
As auto trimmers, we're often called upon to upholster items that are left outside to bear the harsh elements of nature – such as tonneau covers and motorcycle/ATV seats. Many of us also dabble in marine and commercial upholstery. Employing antimicrobial thread in cases like these can help prevent the early decay of seams.
In fact, there's a cigarette boat sitting in my shop right now awaiting a full upholstery restoration. I've been using Guardian thread on the project and it's working quite well, with no issues of fraying.
Gaurdian with Microban comes in both polyester and nylon threads. Sold separately, it's only available in black or white. However, custom colors are available for bulk orders of 60 lb lots.
Antimicrobial thread is the last step in fully protecting upholstered items from mold, mildew and other damaging bacteria. Sure, some vinyl already have antimicrobial qualities of their own, but we all know that an upholstered cushion is only as good as its seams.
Interested? Contact DLT Upholstery Supply. They carry it in stock and can accommodate any order.