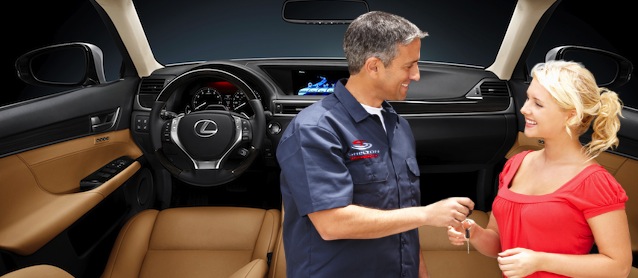 Restyling Magazine recently published an interesting article on how restyling shops can make their products and services more appealing to female customers. The article doesn't specifically pertain to auto upholstery, but the lessons it contains can be easily applied to what we do.
Author Jody DeVere channels her advice into five helpful tips. Among them, "avoid the hard sell". She explains:
Women take their time to make a purchase decision — much longer than men, and they're far more likely to do business with a company that gives her the time and space she needs to think over her purchase decision. Make yourself available, give her your contact number, patiently and honestly answer her questions, and then give her some breathing room before you ask for the sale. Chances are good she isn't going to buy on her first visit, but if you make her feel comfortable and avoid pressuring her, when she does decide to buy, she'll be back.
Being a man, I can't exactly vouch for the soundness of Jody's advice. But, for what it's worth, she is the CEO of women's automotive advice website AskPatty.com. So, I'm assuming that she knows a thing or two about the type of sales experience women prefer.
To read Jody's full list of tips, see: "Make Your Automotive Accessories More Attractive to the Female Customer".