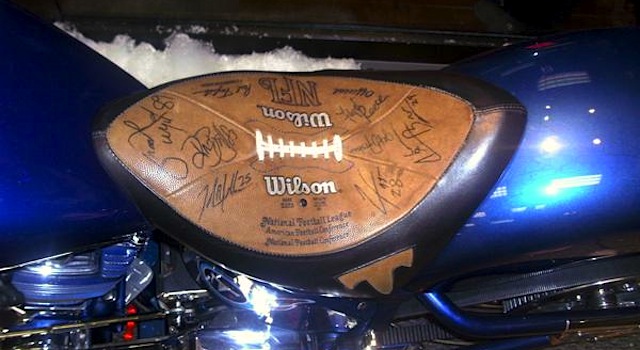 Last Super Bowl Sunday we showed you GMC's limited-edition NFL Sierra Truck. Now feast your eyes on this genuine pig-skin motorcycle seat.
The seat is trimmed in leather repurposed from a NFL game-day ball that was autographed by team members of the Tennessee Titans. We don't know which shop did the work or for what purpose the bike is being used, but let's hope it's just for display. Otherwise, the autographs might wear off.
Sure, the Titans aren't competing in today's big game and the seat isn't a remarkable work of art, but the idea is certainly unique.