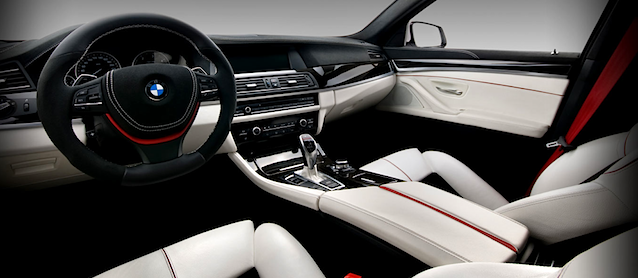 Whether you're inspired by Vilner's interior designs or just a fan of eastern European dubstep music, you'll enjoy the Bulgarian auto upholster shop's latest video.
Their talented trimmers pounce on a BMW F12 – which is basically a 6-Series coupe – to restyle it inside and out.
Truth be told, I'm less impressed with the seats this time around. They're too plain for my taste. However, the stitch work featured throughout the cabin is, in true Vilner fashion, exquisite.
For build photos, see Vilner.eu. Also, don't forget to tell us what you think of the project in the comments section below.