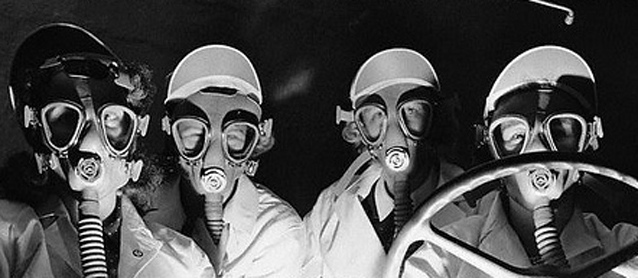 Last year, it was reported that "new car smell" – which stems from plastics and chemicals used to form car interiors – is, in fact, toxic.
To combat the negative health effects associated with the smell, governments have begun enacting stricter regulations on the auto industry. The latest comes from China.
According to Gasgoo Automotive News, China has issued new guidelines for automakers aimed at improving the air quality in vehicle cabins.
The guidelines will pose limits on the allowable amounts of benzene, toluol, xylene, ethylbenzene, styrene, formaldehyde, acetaldehyde and acrolein inside automobiles, both new and old.
"A large deal of pollution comes from automobile interiors, from places such as seats, dashboards and carpets, as well as from the glues and other materials used [in the interiors]," Beijing Institute of Technology Professor Ge Yunshan, who helped draft the new guidelines, pointed out. [more]
Of course, automakers don't exist in a vacuum. The regulations that are imposed on them often affect the aftermarket industry as well. Surely, the Chinese government's efforts to limit automakers' use of toxic adhesives and other materials will impact local auto trimmers.
For now, China's new regulations are strictly voluntary. However, it is only a matter of time before they're enforced.
Of course, this isn't a bad thing. The only cause for concern is that alternative chemicals and materials must be as effective as the ones they replace. Currently, manufacturers are struggling to develop adhesives that are strong enough for auto trimmers, but still comply with US laws.