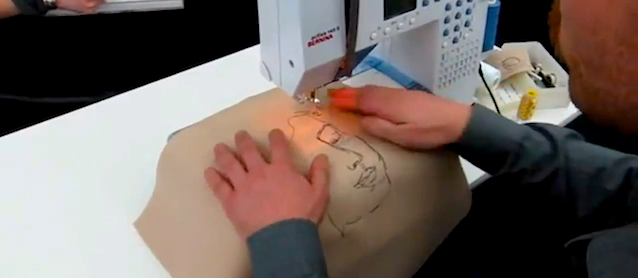 So you think you're talented behind a sewing machine? Get a load of this guy…
YouTube channel Platon Iurievici has published a video of an unnamed man free-handing a portrait of a live model using only a piece of fabric and a sewing machine – and he does it in under six minutes.
The result is something similar to a pencil sketch, but nonetheless impressive.
http://youtu.be/nmpK4Y-dRbY
Give it a try! Think you have what it takes to free-hand a portrait on a sewing machine? Post your results in our Auto Upholstery Forum for The Hog Ring community to critique. We'll be nice!