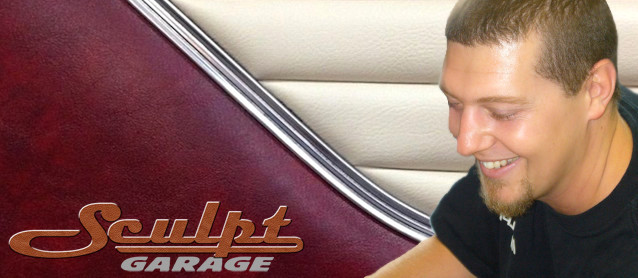 Sculpt Garage has only been in business for four years, but is already making a name for itself as one of America's hottest custom hot rod interior shops. Its success, however, wasn't achieved overnight. Owner Brent Davison has been toiling with car interiors for decades.
As a teen in Texas, Brent had a passion for all things car-related, but it was the cabin that captivated him most. He especially enjoyed fabricating eye-grabbing panels for audio systems and other electronics.
"I started out in the 12-volt electronics industry when I was still in high school, building custom sub enclosures, kick panels and rear decks," Brent told The Hog Ring.
"In my very first car, an '82 Oldsmobile Omega, I even pulled out the back seat and made a new padded seat back that had a Plexiglas window so you could look inside the trunk and see the subwoofers."
After graduation, Brent set out to turn his hobby into a career. He enrolled at RITOP School for Mobile Electronics in Boston, Massachusetts, where he received an in-depth education and more hands-on experience in 12-volt electronics and interior panel fabrication.
"Then I worked my way up through the mobile electronics industry for the next seven years, including having my own car audio shop for four of those years," Brent explained.
Eventually, though, Brent was presented with the opportunity of a lifetime: a job with Alpine Electronics in Torrance, California. There, he collaborated with some of the best interior fabricators in the industry to design and construct Alpine's world-renowned concept vehicles.
At Alpine, Brent honed his skills and flourished in his career. However, homesickness eventually drew him back to Texas, where he temporarily changed gears and got into the mechanical side of the industry.
"I moved back to Texas to buy a house and have kids and be closer to family," Brent said. "I ran a friend's new mechanic shop for the next three years, learning more of the business and management side of things. However, I wanted and needed to get back to my roots of building and creating with my hands."
To satisfy that desire, Brent set out to open an automotive shop that specializes in both interior fabrication and upholstery. Of course, he'd need a master trimmer to help realize his vision.
"My new goal was to do full street rod interiors. I just needed to team up with a stitcher to create a fully finished custom street rod interior," said Brent.
Eventually, after connecting with the talented Phil Cato of Cato Custom Upholstery, Brent founded Sculpt Garage in San Marcos, Texas.
The way Sculpt Garage operates is simple: Brent handles all the necessary design and fabrication, and contracts the stitch work to Phil, whose handcrafted upholstery never ceases to amaze. The shop focuses solely on custom hot rod interiors, forgoing all general repair and restoration work.
"We do 12 to 15 full custom jobs a year," Brent explained. "There's a lot of small odds and ends that we also take on to fill small gaps. Our jobs take any where from three weeks to three months to complete."
With a master fabricator and master upholsterer teaming up to produce one-off car interiors, its not surprising to learn that Sculpt Garage has been collecting awards and garnering praise all across the United States. Some of their interiors have even been featured in the hottest car magazines and TV shows.
Best of all, the future looks bright for Sculpt Garage — which is preparing to move into a much larger facility.
"I am currently under way with a new shop building," said Brent. "I am very excited to have a 5,000 square foot building designed around doing upholstery on high-end street rods. It features a two car carpeted assembly room and a separate sewing room. There is a fabrication room you can pull a car into, metal fabrication on one side and wood fabrication on the other. Also included are 3,000 square feet of upstairs office and storage for foams and rolls of materials."
Brent attributes Sculpt Garage's success to his strong work ethic and the support he receives from friends and family, especially his wife.
"A huge thanks to my wife, Heather. She has stood by me and supported me through all my long, hard hours."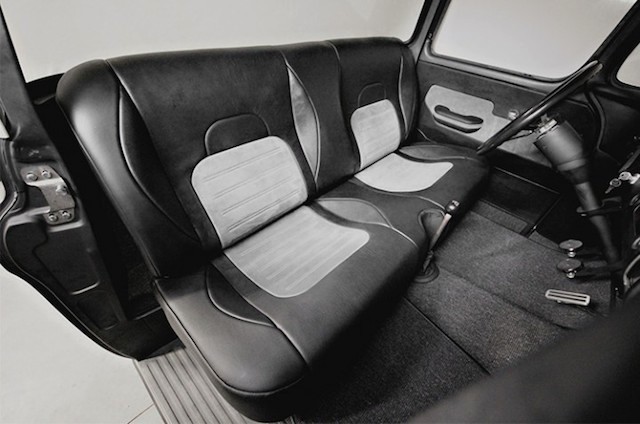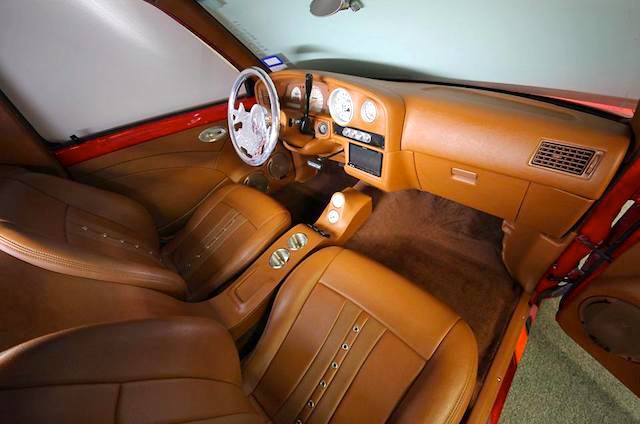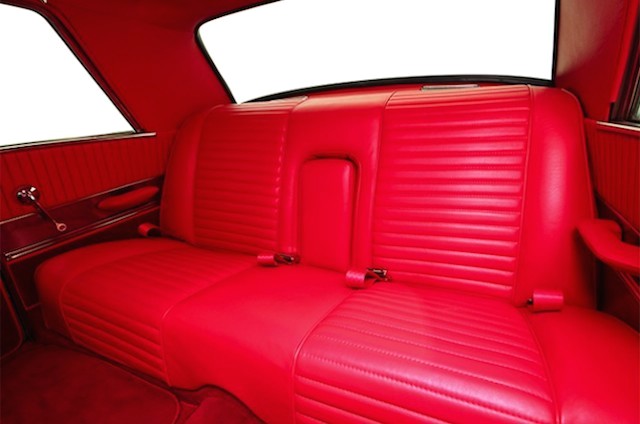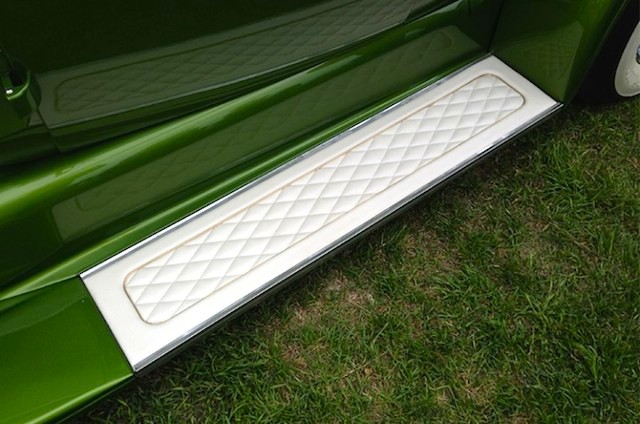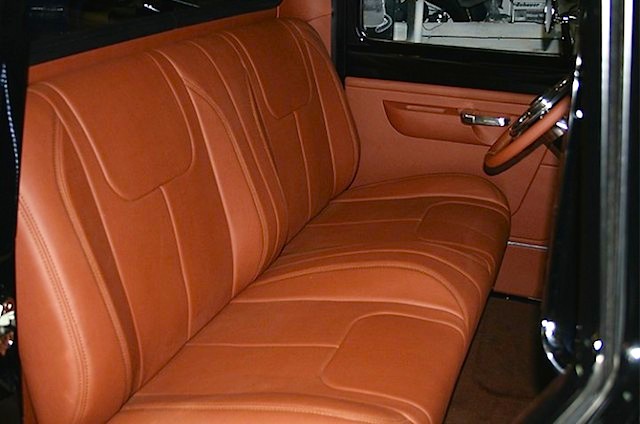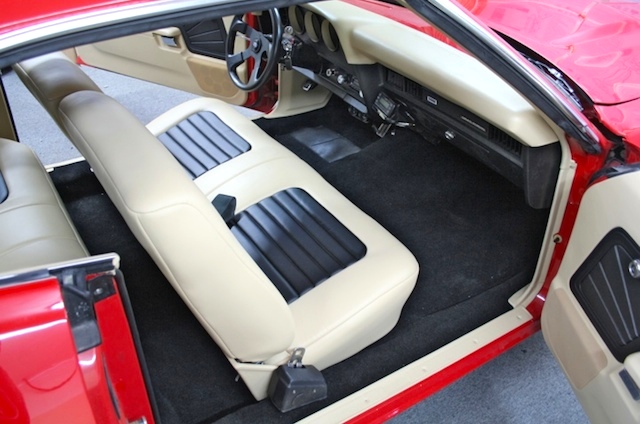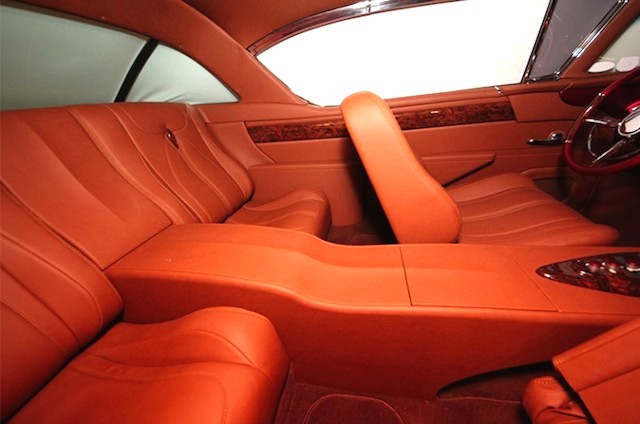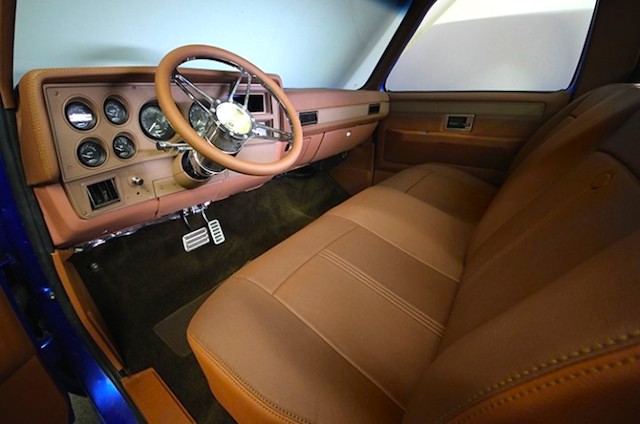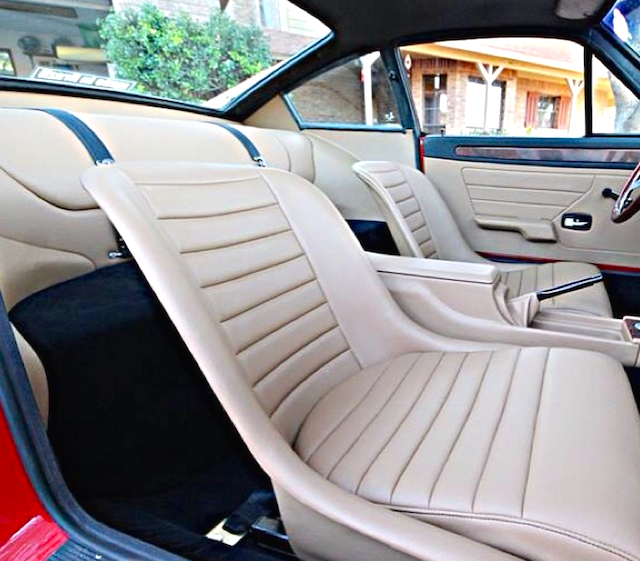 To learn more about Sculpt Garage visit SculptGarage.com, and follow them on Facebook and Instagram.