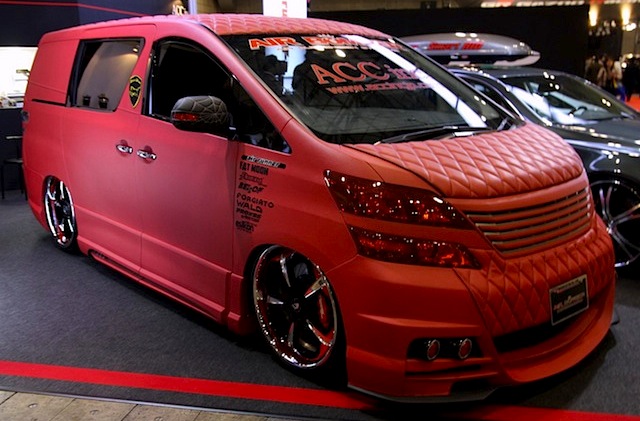 Speaking of diamond pleats, get a load of this custom minivan – which has its roof, hood and front fascia trimmed in the pattern.
Not your average soccer-mom's mode of transport, this minivan was featured at the 2010 Tokyo Auto Salon. Unfortunately, we don't know who owns it or which auto upholstery shop did the work. Rest assure, it wasn't Naseem.
Regardless of what you think of vehicles that sport soft fabrics on their exteriors, you have to admit that this one is still better than that one tuft porsche – right?
[Photo via Car Scoops]