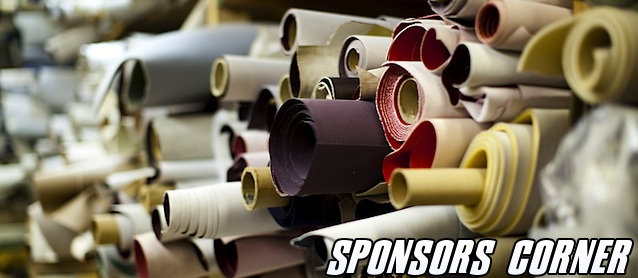 Check out this month's "Sponsors Corner" for news and updates from the companies that help keep The Hog Ring running.
The latest issue of "DLT News" is full of helpful tips and information. Among them, DLT presents some great options to combat thread degradation caused by the sun's UV rays; breaks down the benefits of Automill Italian leather; and provides a helpful grommet size chart. The issue also features our article "5 Ways to Make Your Shop More Convenient". Get your free copy of "DLT News" here.
Also, don't forget to download DLT's 2013 Supply Catalog. The 216-page color book, which is the most comprehensive this industry has ever seen, is jam packed with products, ideas, samples, facts and figures designed to make your job easier and get customers exactly what they want.
If you're already on DLT's mailing list, expect your hard-copy catalog to arrive soon. Otherwise, call (800) 458-3500 to ask for it.
The latest issue of Electron Top's "Keep in Touch!" is out. It's a great way to stay up to date on new product information; revived and discontinued materials and colors; and company news.
In this month's issue, Electron Top announces a series of new convertible tops and components available for sale, as well as a significant price reduction in cables for 1964-65 midsize GM vehicles.
What's more. Electron Top now carries convertible top brushes made from natural hairs that are soft, durable and nonabrasive. With convertible season upon us, these are great products to sell or give away to customers.
Of course, no issue of "Keep in Touch!" is complete without some food for thought. This issue features a short, but interesting, history of St. Patrick's Day. Read it by downloading your free copy of "Keep in Touch!" here.
For more information on Electron Tops' products, contact (800) 221-4476.
DLT Upholstery Supply and Electron Top have signed on to become sponsors of The Hog Ring – championing our cause to strengthen and grow the auto upholstery community, as well as helping to offset the cost of running this website.
Please show your gratitude and support by giving them your business.