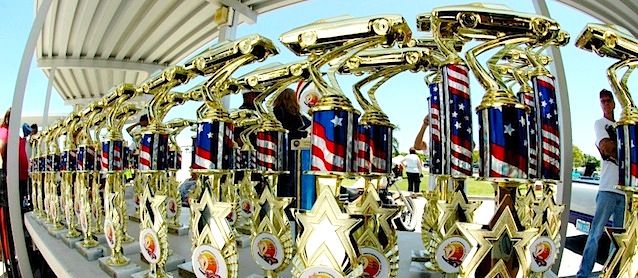 Before Upholstery Journal (UJ) magazine went out of print, it hosted an annual design and craftsmanship competition for auto, marine and furniture upholsterers. The contest was low key and never drew big players, but was still a lot of fun to participate in.
Personally, I looked forward to the contest each year; and was elated when I medaled in a few categories and even had my projects featured in the magazine.
Sadly, UJ no longer holds the contest. Instead, it's been folded into the "International Achievement Awards", a different contest held by UJ's parent company – Industrial Fabrics Association International (IFAI).
The stated goal of this contest, which is currently open for submissions, is to "recognize innovation, technical skills and design excellence in specialty and technical fabrics".
A lofty goal, no doubt. But IFAI's contest is much broader in scope than anything UJ ever hosted. The reason, of course, is because the IFAI encompasses a wider range of members – basically any business that utilizes specialty fabrics, from those that make circus tents to awnings.
In all, IFAI's contest is comprised of 30 different categories – none of which do the auto upholstery industry justice. In fact, car interiors are lumped into the "other" category where they're pitted against residential and commercial upholstery. Professionals even have to pay a registration fee to submit their projects for judgment – something UJ never asked of participants.
For these two reasons, I plan on sitting out of this year's contest.
For now, though, it seems that IFAI's award and "Best Interior" car-show trophies are the only opportunities for recognition in our industry. Both of which are an honor to win (especially the latter), but neither of which is truly rooted in our craft.
What the auto upholstery industry needs and deserves is an award that recognizes the artistry, innovation and craftsmanship of professional trimmers. One that's judged by peers and industry leaders, not suits and ties.
Rest assure that if one doesn't emerge soon, we will take up the torch and launch an annual contest ourselves.  The Hog Ring award for auto trimmers by auto trimmers – it kind of has a good ring to it, don't you think?