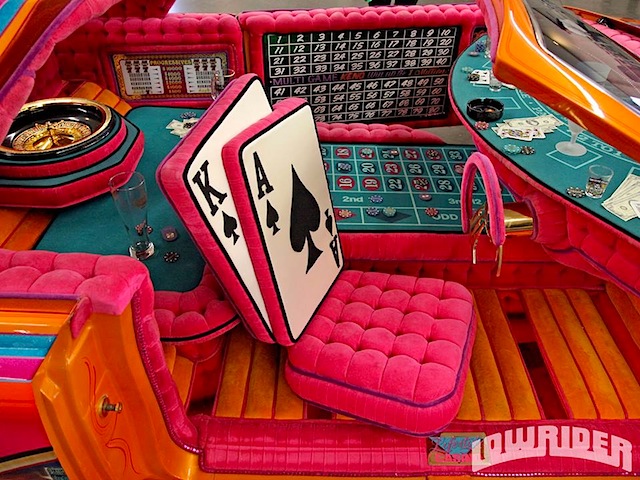 We've featured some wild lowrider interiors on The Hog Ring, but this casino-themed cabin takes the cake.
Sure it looks tacky, but what casino isn't? My favorite parts: the roulette tire cover, card-game seat and gambler's dashboard. Those door panels are pretty sweet as well.
Like it or not, you have to appreciate the level of detail and craftsmanship that went into creating this audacious cabin. It certainly wasn't done by a hack. My money is on a talented trimmer who's spent one too many nights cruising the Las Vegas Strip.
[photo via Lowrider magazine]