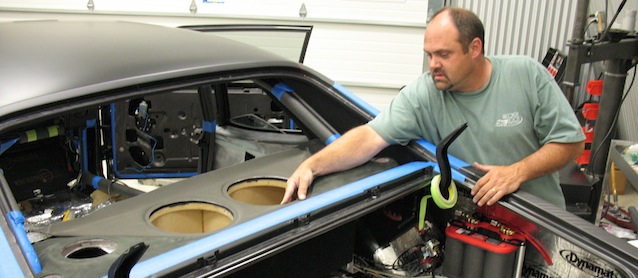 Check out our exclusive interview "10 Questions for Tracy Weaver of Recovery Room" on Hotrod & Restoration Magazine's website and e-newsletter this month.
The interview is part of our "10 Questions" series – where we pose 10 questions to a master, innovator or business leader in the field of auto upholstery who we believe our community of auto trimmers can learn from or be inspired by.
Tracy has been commissioned by some of the world's elite builders to customize their rides – including Troy Trepanier of Rad Rides by Troy and the Ring Brothers. Vehicles he's worked on have won many, if not all, of the top awards for custom design – including the Ridler and America's Most Beautiful Roadster (AMBR).
Read along as Tracy tells us how he got his start, where he draws his inspiration from and much more. 

Oh, and did we mention that Tracy is looking for an experienced, full-time auto upholsterer to join his team? Jump on the opportunity! Check out his work and learn more details by visiting Recovery Room Hot Rod Interiors.