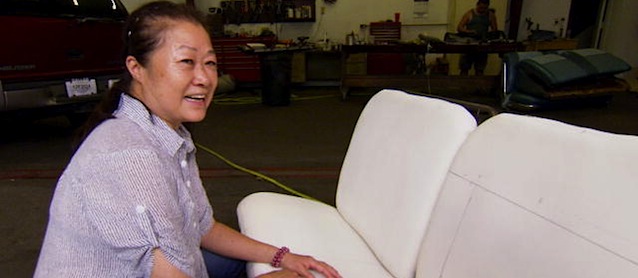 Sue, star of Discovery Channel's hit TV show Fast N' Loud and owner and operator of ASM Auto Upholstery, is searching for an experienced trimmer to join her team. You interested?
Here's the job ad she posted on her Facebook page:
Okay my friends. I am looking for a few highly skilled, qualified people to join our ASM Team and come work with me. I had our website guy add a section called "Employment Opportunity" at the top of our website. I told him I would kick his ass if it wasn't up and running by today! If you think you have what it takes, and have the skills sets we are looking for. Go to our site and fill out the form. Oh yeah, I got more Junk from you know who!!!!!! I gotta go now.
For other great opportunities in the field of auto upholstery, check out our jobs page – which we update regularly! Here are some opportunities we recently added:
For a full list of available jobs in the auto trim industry, see The Hog Ring's jobs page.