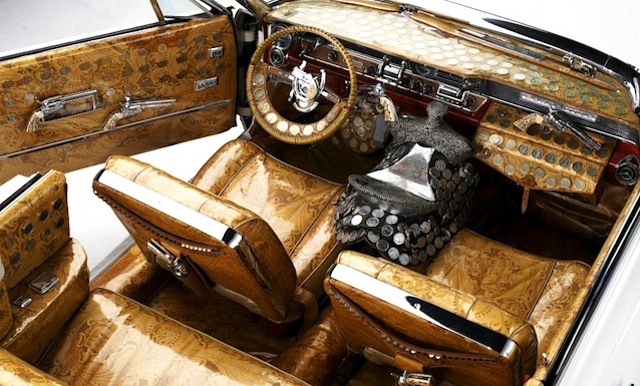 Shiny floral-print vinyl? Pistols for door handles? Silver dollars glued everywhere? And, to boot, a saddle for a console? Tacky doesn't begin to describe the interior in this 1964 Pontiac Bonneville.
Not surprisingly, it was designed by famed tailor Nudie Cohn, the man credited for inventing the glitz and gold of the rhinestone-cowboy movement. Everyone from Elvis Presley to Johnny Cash wore his designs. Some, unfortunately, even drove his cars.
You have to give him credit though, he was an original.