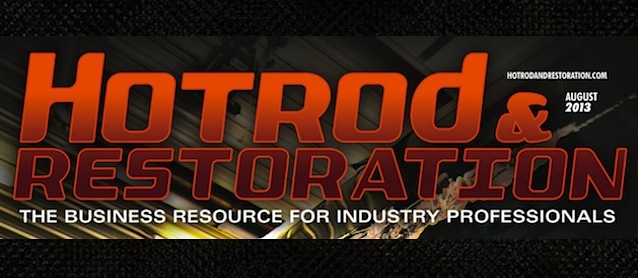 Hotrod & Restoration Magazine is back with another "Interior Insights" article by Harry Weimann – director of education at WyoTech Blairsville and owner of Weimann's Interiors in Delmont, PA. In this month's column, he discusses how to choose a vendor – an issue every auto upholstery shop must contend with.
Below is an excerpt from the article in which Weimann discusses cost vs. quality of the products you choose to sell and install:
Another area of concern that I, like many others, struggle with is quality and cost. I'm sure if you took a survey and asked trimmers around the country which is more important – the quality of the product or the cost – you would find many different answers and opinions. Many might say it depends on the job and customer and that can play a factor if you are buying products because of cost.
Ideally, the customer or the type of work you are doing shouldn't drive your decision to use a product based solely on cost. Your reputation is at stake, so installing products based on cost alone could get you into trouble, especially if the product doesn't fit or is flawed. Just because a product is higher priced than another, does not necessarily mean it is a superior product. […]
Product manufacturers have spent huge amounts of money in research and development to produce and reproduce products such as sunroofs, convertible tops, etc. that mean OEM specifications and fit. The trim shops and consumers are demanding it. We have to make sure that, not only is the quality of the product superior, but also the installation.
Price pays a part when the customer is making their decision but it's your job as the trim shop to sell yourself and the products you install.
The article continues with advice on selecting vendors, choosing which of their products to sell and even how websites – like The Hog Ring – are changing the ways in which auto trimmers connect with them. To read the full article, and download your free copy of Hotrod & Restoration Magazine, click here.
Also, check out our Sponsors Page to learn more about the manufacturers and suppliers we stand behind. Not only do they offer quality products at competitive prices, they also help foot the bill to keep The Hog Ring up and running for the entire auto upholstery community. Please show your gratitude and support by giving them your business.