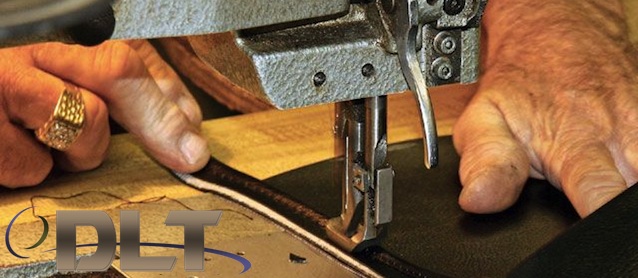 This month's issue of "The Upholstery & Trim News" is chock full of new sales, promotions and products from DLT Upholstery Supply. Download your free copy today!
This month's feature story is on Nassimi's premier vinyl, Symphony Classic – which, of course, DLT has in stock. What's so good about Symphony Classic? DLT explains:
Symphony Classic is a supple, pebble grain vinyl suitable for any use you can imagine – automotive, contract, education, healthcare, outdoor, marine, hospitality, residential, and RV. It has an impressive 500,000 double rubs, and features 500 hours of UV resistance, the Resilience SR advanced stain and mildew resistance as well as being both anti-bacterial and anti-microbial. Classic is good in any weather, boasting a -20 cold crack rating. Symphony Classic also meets CAL 117, UFAC Class I, BIFMA, MVSS 302, Boston Fire Code, and NY/NJ Port Authority ratings – suitable for any home or auto use.
Among the many other great products featured in this month's issue is Gelee Foam – a high-density, open-cell foam that your customers may find a lot more comfortable and therapeutic than typical gel pads. Best of all, it's also easy to work with. Unlike ordinary gel pads, Gelee Foam isn't sticky and doesn't leak.
Also, good news for auto upholstery shops in Indiana and Western Michigan – DLT is resuming deliveries! Its truck will swing by shops on Fridays and work on a three-week rotation. Shops on route will receive reminder calls the Friday before.
For more sales and promotions, Click here to download your free copy of "The Upholstery & Trim News". Don't forget to check out our article "Whatever Happened to Green Car Interiors?" on the back cover.
For more information on DLT Upholstery Supply's products and services, call (800) 458-3500.