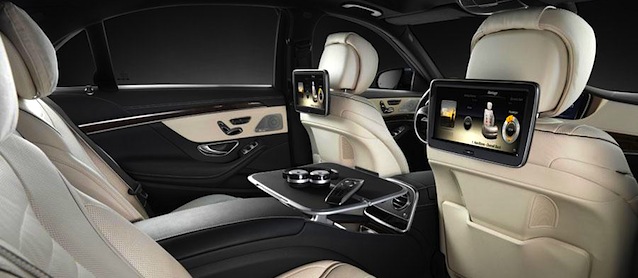 From an in-glovebox perfuming system to the world's most comfortable car seats, it seems like the 2014 Mercedes-Benz S-Class is pulling out all the stops when it comes to interior gimmicks. Its rear-console picnic tables are no different.
The following photos by Jalopnik show how they operate: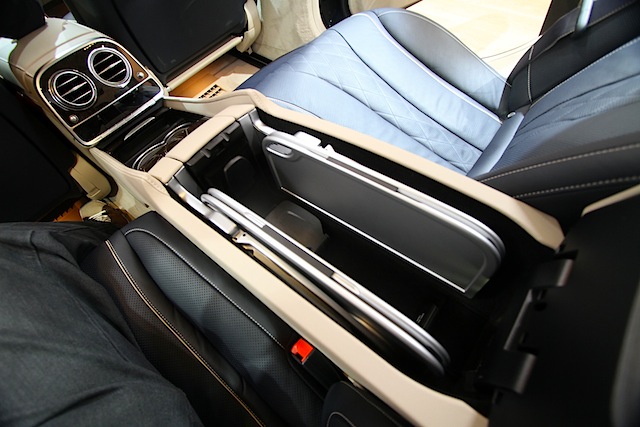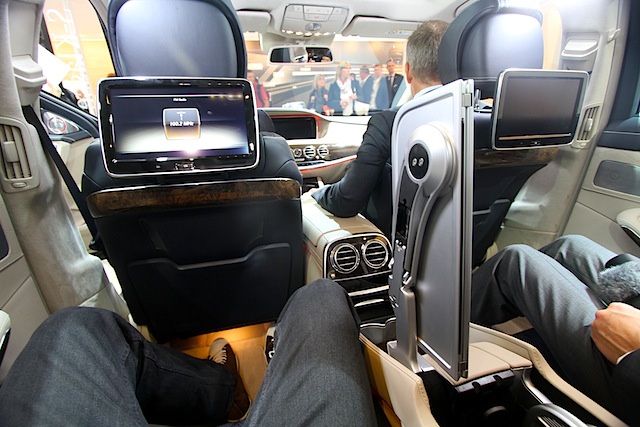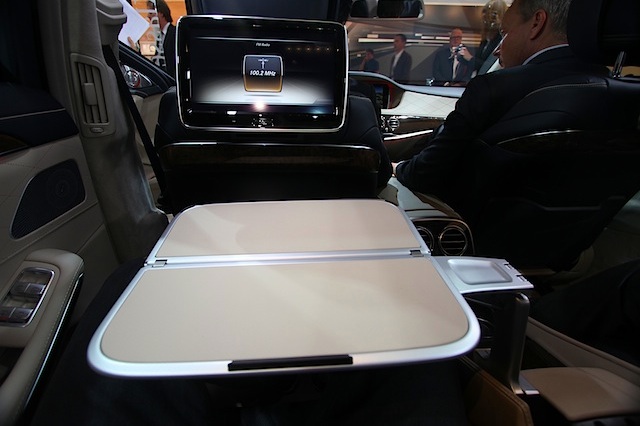 Pretty sweet if you ask me. Then again, the new S-Class is supposed to be the epitome of luxury. Maybe we'll try to incorporate a similar design into our next custom console project.