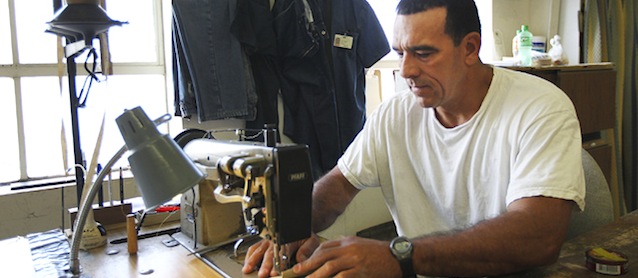 The Las Vegas Review-Journal recently published an interesting article on how authorities in Nevada are using automotive vocational training in crafts like upholstery to prepare inmates at the Southern Desert Correctional Center for a second chance at life on the outside.
Below is an excerpt from the inspiring story:
The auto rehab program is part of Silver State Industries, a division of the Department of Corrections. It's a self-supporting program that uses inmate labor for things like a metal fabrication plant, a mattress factory and the auto restoration program at Southern Desert Correctional Center.
State law doesn't allow the department to run programs that would compete directly with large industries and take jobs away from the general public. […]
The point, though, isn't to make money. The program essentially supports itself.
In the end, prison officials say, the point is to teach inmates a skill they can use on the outside.
Williams says 95 percent of the inmates in his prison will be released some day. If the men can't get a job and find a place to live when they do get out, they're highly likely to commit another crime and end up back inside.
And they do learn skills. From engine work to body work to upholstery, the inmates do almost everything in rehabilitating the old cars. [read more]
While the inmates take home minimum wage, their prison shop charges $52 per hour – which is about the national average for the auto upholstery industry. Customers love their work so much that they're always booked, a great show of confidence in their abilities. And though the inmates don't work regular hours or have access to the same resources we do, they continue to show exemplary commitment to their chosen crafts.
Three cheers for them. We hope they're able to use the skills they acquire to turn their lives around and become model citizens.