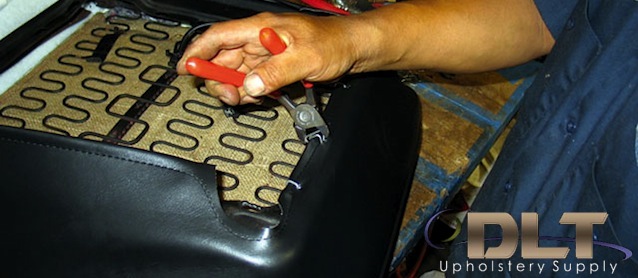 This month's issue of "The Upholstery & Trim News" highlights a range of discounts, services and new products offered by the good folks at DLT Upholstery Supply. Download your free copy today!
DLT customers are already familiar with its Special Black vinyl, which is always offered at a discount price. Well, DLT is expanding its line of specially priced materials. It's just acquired a lot of closeout automotive vinyl and cloth in high-demand colors that are priced to fly off the shelves. It's all part of DLT's October Specialpalooza – so act fast while supplies last!
Want to save even more? Take advantage of DLT's core-buyback program. DLT will buy back every cardboard tube cluttering your shop and credit you towards a future purchase. It's good for the environment and your wallet!
If you're close by one of DLT's four locations, stop by to take advantage of its on-sight services. They'll sharpen your shears, cut you foam, stuff cushions, make buttons and clean or fix staple guns.
For more sales and promotions, click here to download your free copy of "The Upholstery & Trim News". Don't forget to check out our article "Upholstering Cars in Human Leather" on the back cover.
For more information on DLT Upholstery Supply's products and services, call (800) 458-3500.