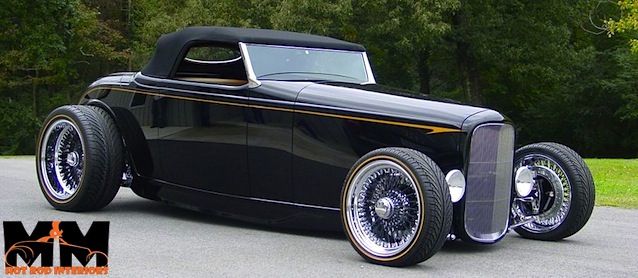 Check out our exclusive shop profile of M&M Hot Rod Interiors on Hotrod & Restoration Magazine's website and e-newsletter this month.
Since 1982, this Alabama-based auto upholstery shop has been transforming car interiors into stunning works of art. Their expert craftsmanship has drawn the attention of the finest hot rod shops and car enthusiasts across the U.S., and has even been featured on hit television shows like Muscle Car, Horsepower TV and Search & Restore.
Our profile of M&M Hot Rod Interiors provides a bit of history on the award-winning shop and features 10 photos of their finest work. Be sure to check it out!