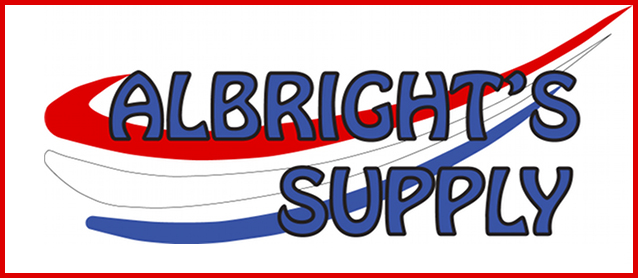 We are excited to introduce The Hog Ring community to our newest site sponsor: Albright's Supply Co, Inc.
Specializing in automotive and marine trim, Albright's Supply has one of the largest inventories in the United States and a network that extends throughout the country. They're known and trusted throughout the upholstery industry for providing outstanding value and superior customer service. In fact, Albright's Supply will often go out of their way to find customers trim products they don't carry, and even provide free shipping on all orders of $150 or more.
Family owned and operated since 1947, Albright's Supply isn't just another company trying to sell us products – their feet are planted firmly in our craft. Chris Albright, who runs the company, is a second-generation trimmer who grew up cutting, sewing and installing seat covers like all of us. Albright's Supply understand where we come from, where we're going and what it'll take to get us there.
Albright's Supply has chosen to sponsor The Hog Ring because they believe in our mission to grow and strengthen the auto upholstery industry. Their sponsorship will help offset the costs of running this website, and allow us to continue bringing you industry news, product reviews and more.
Please show your appreciation by setting up a business account with Albright's Supply today. For details, call (662) 287-1451 or visit AlbrightsSupply.com.