Easily the most artistic form of upholstery, leather tooling is a craft few trimmers have attempted – let alone mastered. Still, it has become a staple in the motorcycle industry, with custom-tooled seats and matching bags in high demand.
Among the most distinguished shops doing custom tooling is Bare Bones Leather in Bethlehem, GA, where owner Curt Green uses an arsenal of unique tools to carve jaw-dropping masterpieces into leather in this very unique style of upholstery.
Though an artist his entire life, Curt only started tooling leather in 2007 when he met renowned craftsman Tim Quick, owner of Outlaw Custom Seats. Originally, Curt was only supposed to sell his artwork to Tim for use on his seats, but the shop owner was so impressed by his drawings that he offered to take Curt under his wing and teach him the craft of leather tooling.
The two of them hit it off and Curt spent the next three years as Tim's apprentice. When Tim retired in 2012, Curt ventured out starting his own company, Bare Bones Leather, specializing in one-off leather-tooled motorcycle seats.
They say a good reputation travels fast – which is the case with Bare Bones Leather. In only two years, Curt has upholstered motorcycle seats for customers across the globe, including the U.S., Japan, New Zealand, Australia, Germany and Canada. His work has even been featured in magazines like Cycle Source, Iron Works, Easy Rider, V-Twin and several others.
Curt's designs are executed with impeccable detail and complimented with beautiful braided lacing. His use of paints and shadowing creates a stunning 3D look to all of his work.
Take a look for yourself: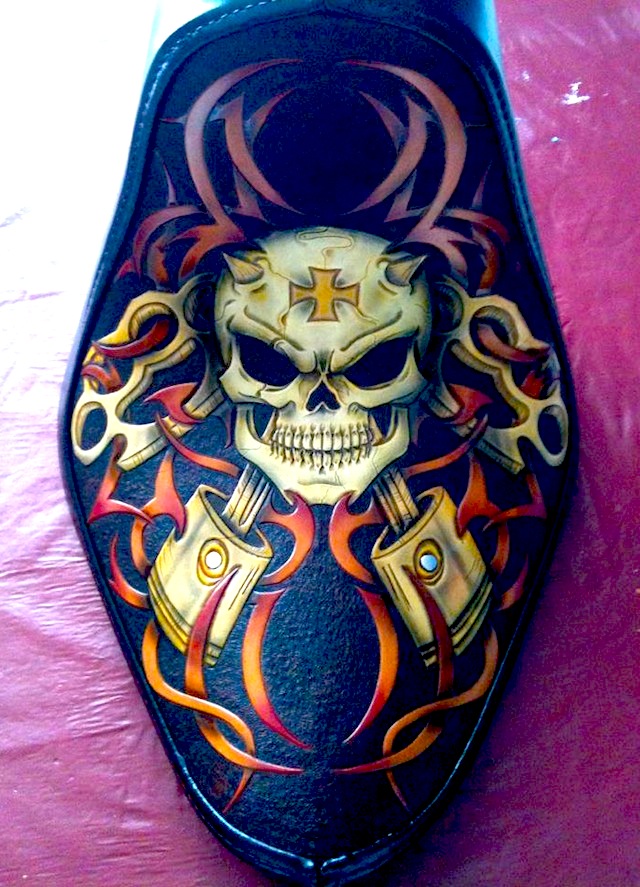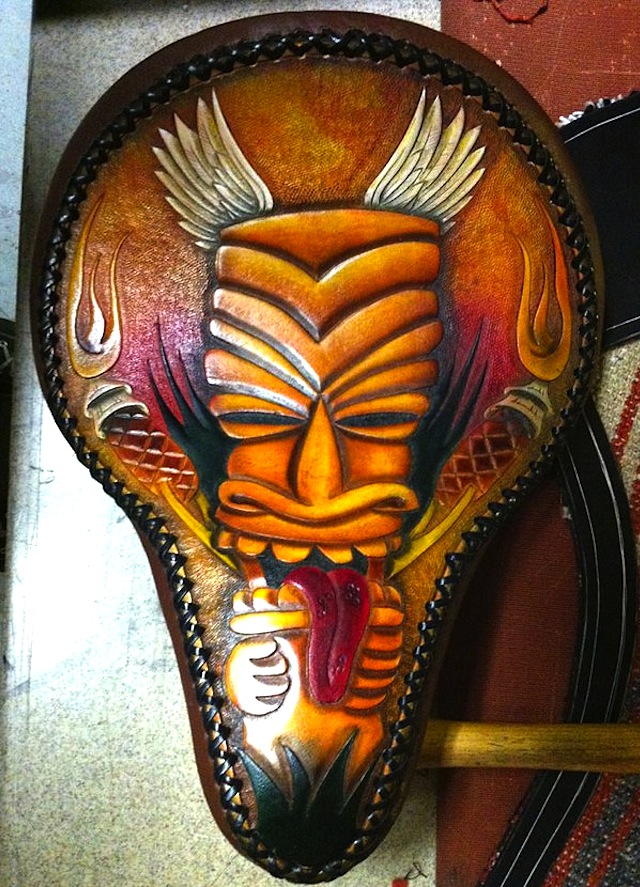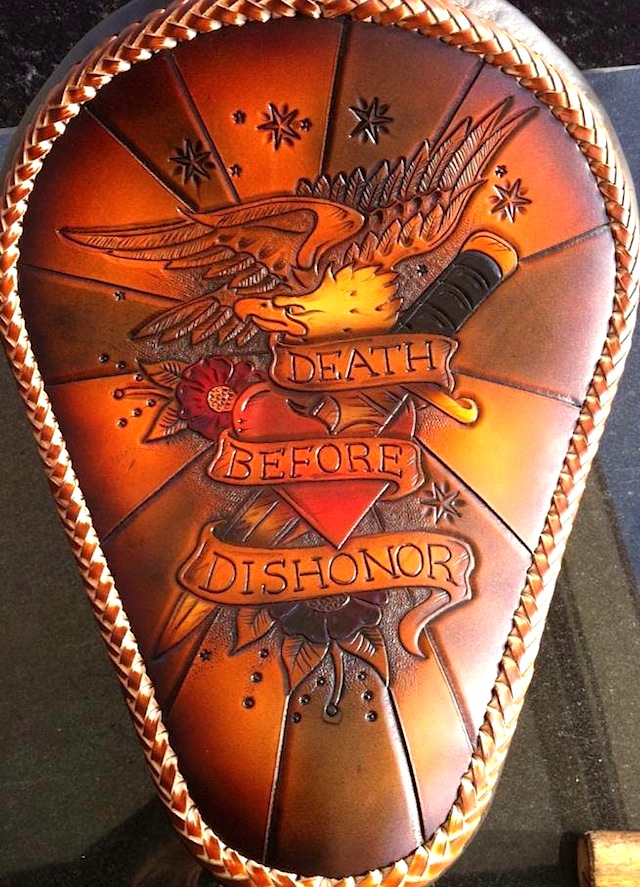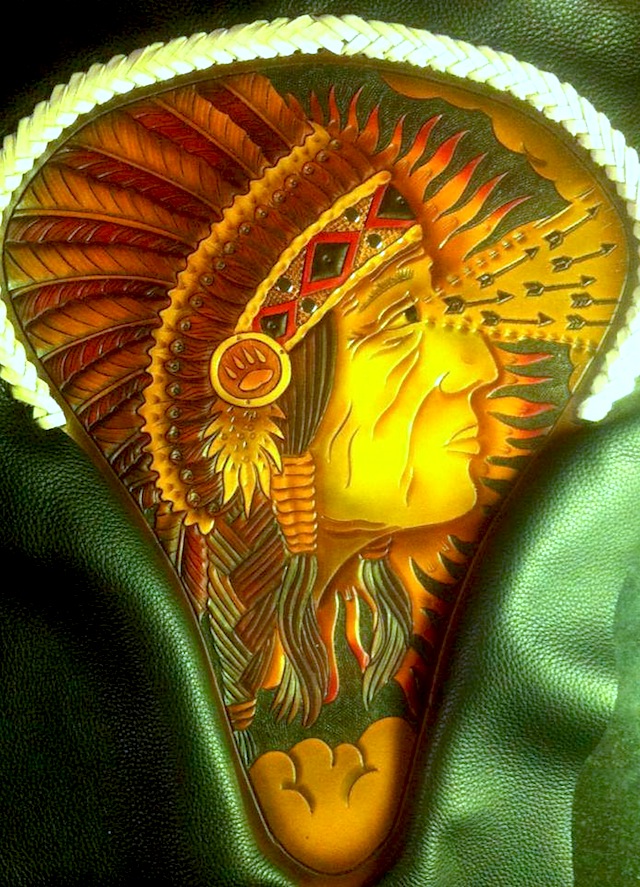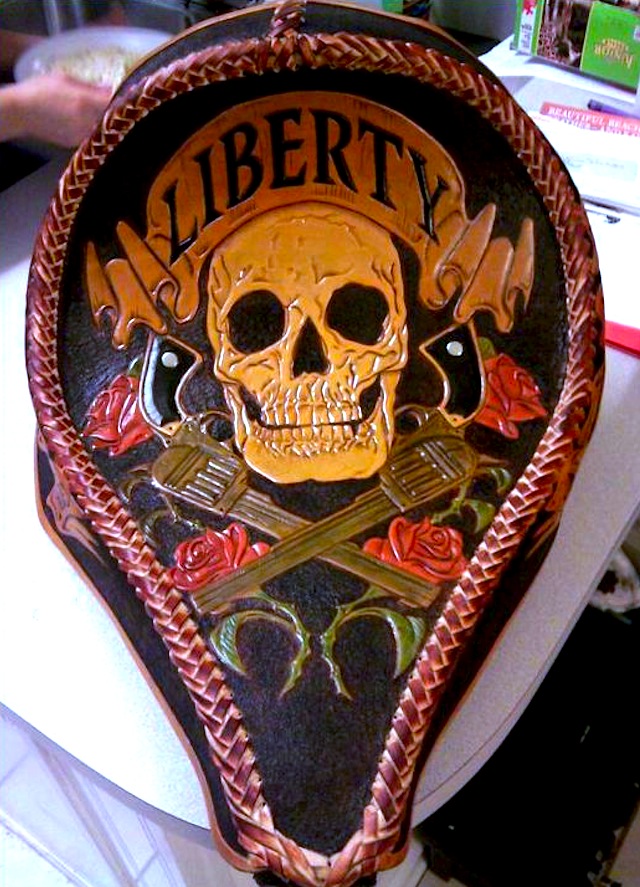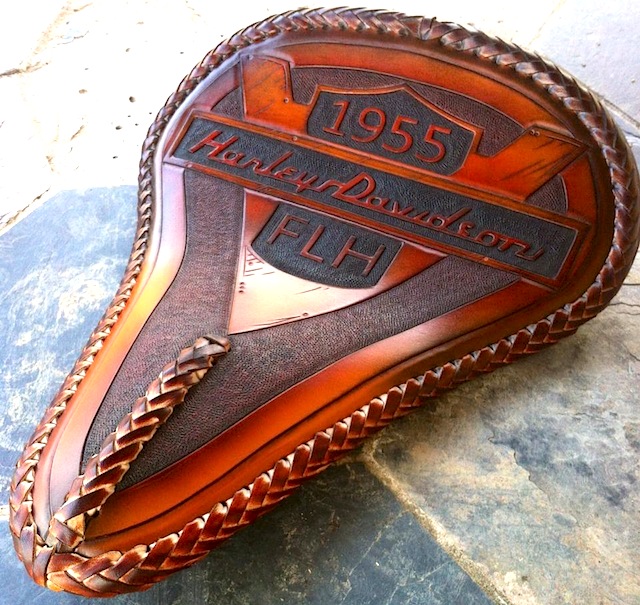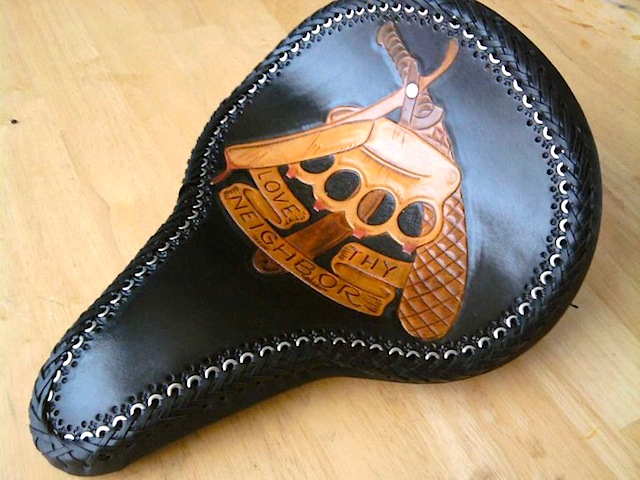 What do you think? Share with us your thoughts on Curt's work and custom tooling in the comments section below. Also, don't forget to "like" Bare Bones Leather on Facebook to see his latest projects.
For more amazing bike seats, see The Hog Ring's "Motorcycle Upholstery" section!