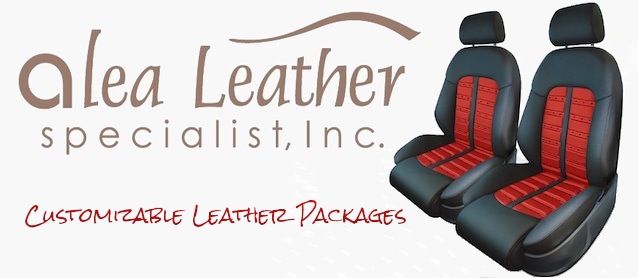 Alea Leather Specialist, Inc. is the only leather upholstery supplier to offer a wide range of custom insert panels, and make them available on all of their interior packages. Why not order some samples and hang them in your shop for customers to see?
Through Alea Leather, your customers can choose from nine attractive sewn patterns — including the F1 Series, which replicates the insert panels available on many Ferrari seats; and the Alveare Series, which sports hexagon pleats.
To take a closer look at all nine patterns, check out the Alea Design Studio.
What's more, Alea Leather is making it easier for auto upholstery shops to sell their unique cloth-to-leather conversion kits. The company is now providing shops with samples of all its custom insert panels to put on display in their showrooms.
The samples are a great sales tool. They allow your customers to see and feel the leather options available for their vehicles before leaving deposits or placing orders.
Alea Leather does charge a small fee for the samples, but the cost will be credited to your next order. So, in effect, the samples are free.
For more information, contact Alea Leather toll-free at 877-607-8943 or visit AleaLeather.com.