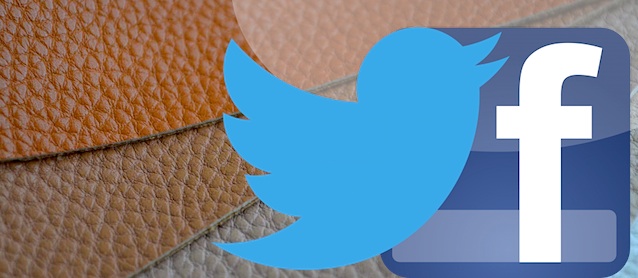 Do you use Facebook and Twitter? So do we! Connect with The Hog Ring on social media to expand your auto upholstery shop's network and have its best work featured on our site.
Because we're connected to thousands of shops on Facebook, we're able to see their latest and greatest projects. We give feedback, answer questions and help them find products that they're looking for. Auto trimmers even use our Facebook wall to talk with one another and exchange tips. Best of all, we regularly peruse our news feed for interesting shops and projects to feature on The Hog Ring's website.
We're just as active on Twitter, using the social network to keep trimmers abreast of the latest industry news and follow the progress of projects in real-time. Plus, whenever we retweet or favorite trimmers' tweets, they automatically appear on the right-hand column of our homepage.
So follow us on Facebook and Twitter to reap all the benefits of The Hog Ring community and increase your shop's exposure!
Facebook: Facebook.com/TheHogRing
Twitter: Twitter.com/TheHogRing
What are you waiting for? Step into The Hog Ring today!